By Tarvin Community Centre - 12th March 2017 6:00am
The Community Centre is delighted to announced that it has been achieved certification under the Hallmark Scheme for local community buildings, awarded by Action for Communities in Rural England (ACRE)
This scheme offers village halls and community buildings a framework to help them assess how to improve the management of their buildings. It is carried out by trained peer visitors using a checklist to identify areas that are run well and areas that need improvement. The assessment in Tarvin was undertaken on March 7th by an assessor from Cheshire Community Action, who manage the scheme locally.
Over a number of years ACRE has developed a wide range of policies and procedure that guide community centre committees along the sometimes convoluted path of rights and responsibilities, ensuing that there is proper accountability and legal protection for all who manage and use the building. Aspects covered at the assessment included the Committee and AGM, Accounts, Insurance, Trusteeship and Maintenance. Though certain recommendations were suggested, the Community Centre passed with flying colours and a certificate for display will be issued soon. This is a Level 1 accreditation and the process of achieving Level 2, covering Health, Safety and Security will be applied for soon.
Having such a standard in place means that the running of the Community Centre is independent of the individuals who are currently involved and newcomers who wish to become involved can feel secure that there is a system in place to guide them.
Fi Miles

The running of the centre may be independent of the individuals who are currently involved, but I am sure i am not alone in wanting to highlight the hard work and dedication of those very individuals that got the centre to this stage. Everyone on the committee, everyone who volunteers their time to keep the place looking incredible and getting used. I won't list all the names as I'll miss someone, which might cause offence. You all know who you are and you are all incredible! Me and many others like me are very grateful that you work so tirelessly, helping to provide this invaluable resource. THANK YOU
popular recent storiesAlso in the news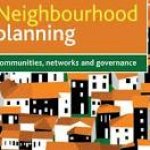 Sat 11 Aug 6:00am | hits: 622
We now have the revised draft planThere will be 2 public consultation events on September 12th and 14th 2018 (see the Calendar for...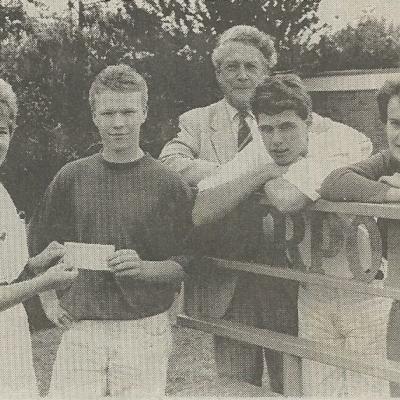 Thu 09 Aug 6:00am | hits: 569
A SLAVE auction in the summer of 1991 by lower sixth formers at Tarporley High School raised £340. Half of this was given to Tarporley Hospital.The photograph shows Lesley Wraith, Paul Done and Ian Sheen, all of Tarvin, handing the money over to hospital representatives Dr Sandy Campbell and Sister Janet...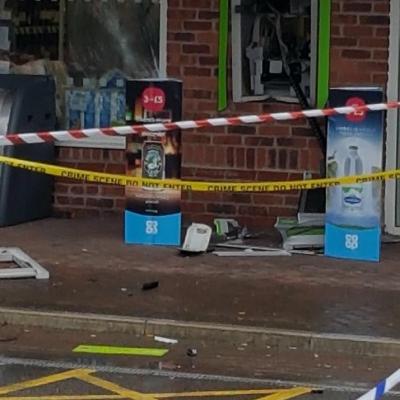 Fri 10 Aug 6:00am | hits: 375
Finally, after what has felt like a life time without the Co-op cash machine the police think they have finally caught the culprit. The police have arrested and charged a man from Stockport aged 30 who they believe raided the Co-op cash machine in Tarvin on April 2nd.The arrest took place on August 2nd at Manchester airport and the man was subsequently charged with one count...