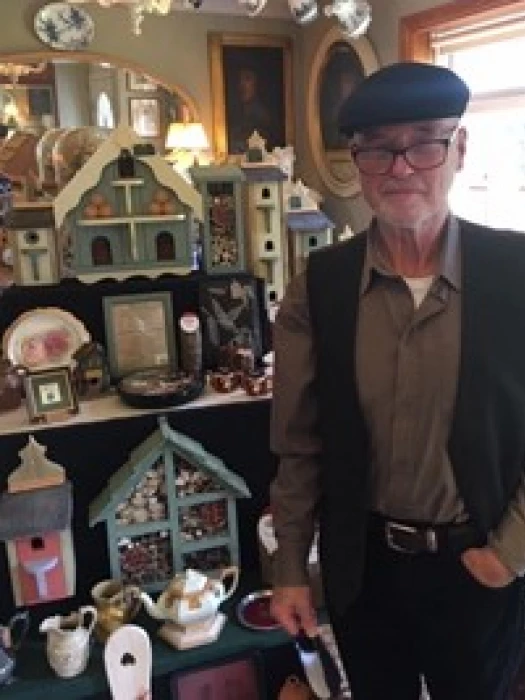 Artisan John Taylor

I sell:
Handmade Timber Bird Houses
Unique and rustic Garden features of distinction
Hobby and Craft Work – See below for examples
Vintage and Antique Hand Tools – Beautifully restored
Vintage and Antique Collectables & tools
I don't have an online presence: However, local customers can telephone orders which I can drop off if you are local to Kelsall or you can collect.
I make all of the bird houses and other garden items myself and sell via artisan market stalls which have stopped since the pandemic so I'm delighted that Tarvin Christmas Market can give me this opportunity to sell my items.
If you call me with the number of the item you are interested in, or want to discuss any other items you can see on these pictures I can provide more details or create something to your requirements.
Click on Photos to enlarge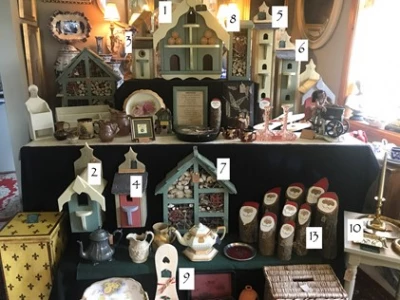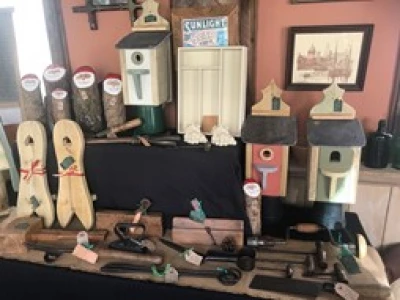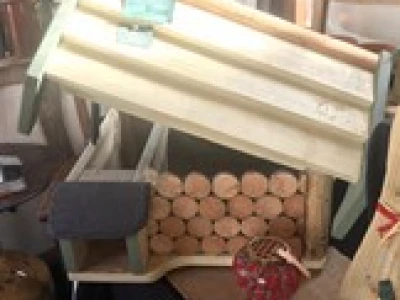 Left to right and top to bottom:
Santa's, Bird Houses, Cutlery Tray, Wellie Pulls and Antique tools
List of prices:
1. Roosting house: £69.00
2. Blackbird / thrush House £38.00
3. Blue Tit House £35.00
4. Finch House £35.00
5. 3 Tier sparrow House £58.00
6. 2 Tier sparrow House £48.00
7. Large Bug Hotel £35.00
8. Small Bug Hotel £28.00
9. Rustic Wellie Pulls £10.50
10. Hand-Painted Side Table £15.00
11. Large Bird Feeding Station £220.00 Details on Request
12. Small Bird Feeding Station £145.00 " " "
13. Oak Log Santas £2.50, £3.50, £4.50, £5.00 Depending on Size

Telephone: 01829 751167