Kritanthi and Suresh Kumar
Thanks to Tarvin Christmas market for allowing us to have a stall. We will miss the Market evening. It has such a happy and community atmosphere
We have lots of lovely Christmas gifts, cards, wrapping paper and decorations. and many know that we have a selection of pet and wild bird food.
We also have a wide selection of beers, wines, spirits and soft drinks. Plus Tea, coffee, bread, milk and other essential foodstuffs.
Contact details: Khrisanthi and Suresh Kumar
Telephone Number: 07817 989390
Click on the images for a better look!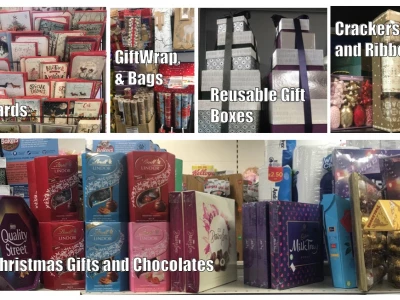 During the first lockdown period, residents asked us to stock several things that we wouldn't normally stock. We still have baking ingredients, flour, tinned foodstuffs, cleaning and food items