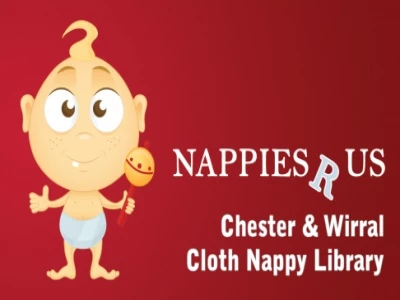 What we do
Nappies R Us
Chester & Wirral Cloth Nappy Library
Nappies R Us provides parents with all that is needed to try out cloth nappies for their little ones. It is non-profit and does not sell nappies. For a small fee a customised kit can be prepared and trialled for several weeks.
Free help and advice is given by Fiona who can show and demonstrate a vast range of styles, colours and materials.
Well over £1300 pounds will be spent on disposable nappies for a baby. Only a few hundred pounds for re-usable. A large percentage of land-fill sites is taken up with disposable nappies, taking years to break down.
Contact Details
Fiona
Telephone: 07716 685428
E-mail
library@nappies-r-us.co.uk
Website:
Facebook:Nappies R Us-Chester and Wirral Cloth Nappy library
Twitter: @NappiesRUs
Nappy Natters operates out of Tarvin Community Centre on the third Tuesday of the month, 9:30- 11:30 (same time as the baby clinic). Why not pop along or give Fiona a call for further information