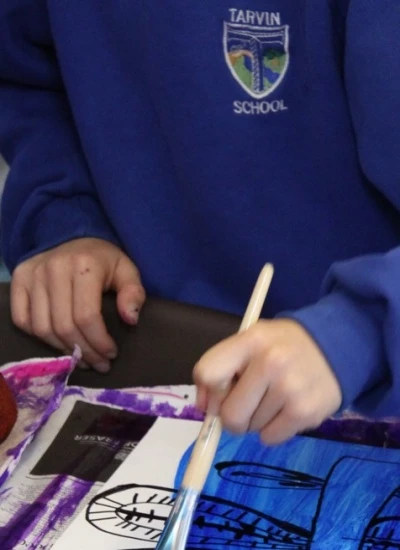 The Parish Council has been made aware of plans published by Cheshire West and Chester Council to significantly increase the size of Tarvin Primary School. A period of public consultation has begun and comments are requested to be submitted to Cheshire West by October 14th.
The proposal is for the Primary School to increase its roll from 210 to 315 by September 2019, a 50% increase. This is based on the Council's analysis of birth rates, planned development and parent preferences. It is proposed that in September 2015 the reception intake increases from 30 to 45 and that this Published Admission Number be set in the future. Thus this 45 class cohort will move through the school so that the final number reaches 315 in 2019. There will be 2 same age reception classes with others year groups being taught in mixed year groups.
The policy of Tarvin Parish Council has been to support sustainable development in the Parish provided that the investment in the infrastructure is adequate to give all residents a good village lifestyle. It has always felt that all local children should be able to go to the local school if they wish and has been concerned by anecdotal reports that this has sometimes seemed difficult to achieve in recent years. The planned expansion would seem to offer a solution.
The Parish Council notes that there will be an open consultation event at the school on October 2nd from 3pm to 6pm and hopes residents will attend and make their views known to Cheshire West and Chester Council.