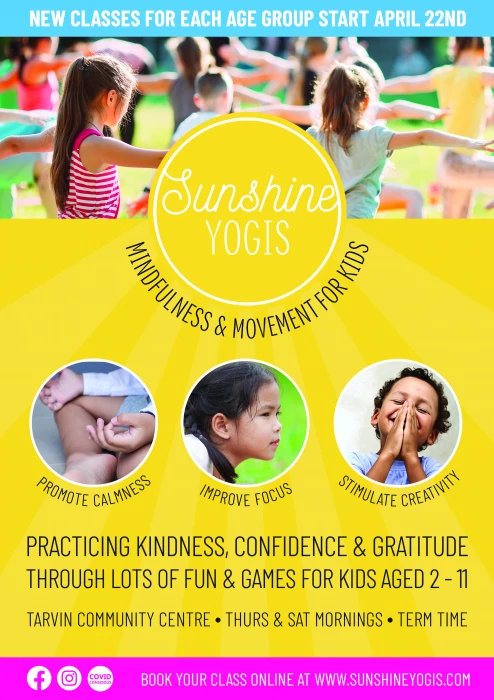 The Community Centre is delighted to announce the start of a new class for young children and their parents/carers. Sunshine Yogis will be offering their Sun Beams class for 2 to 4 year olds on Thursday April 22nd in the Hall from 9.30am. There will also be classes for older children on a Saturday morning. The classes will be weekly in term time.
Run by local Mum Annie Price, a fully qualified children's yoga teacher, the sessions are structured around music, movement, stories and rhymes and aim to increase self-confidence and stimulate creativity. But underlying the sessions is an introduction to mindfulness techniques that can help children develop ways of coping positively with all that life brings to them.
Vice-Chair Sue Hardacre said" We are delighted that a new class is starting and are very pleased that it caters for younger age groups. The parents and carers of young children have been particularly affected by the recent restrictions, missing out on the social activity that helps and supports both children and adults alike. Many people of all ages may have experienced loneliness and I am so pleased that we are able to offer the opportunity for a new class to begin. Classes will be conducted within the Covid rules in force at the time."
For more information or to book a class, go to www.sunshineyogis.com or give Annie a ring on 07800 970488