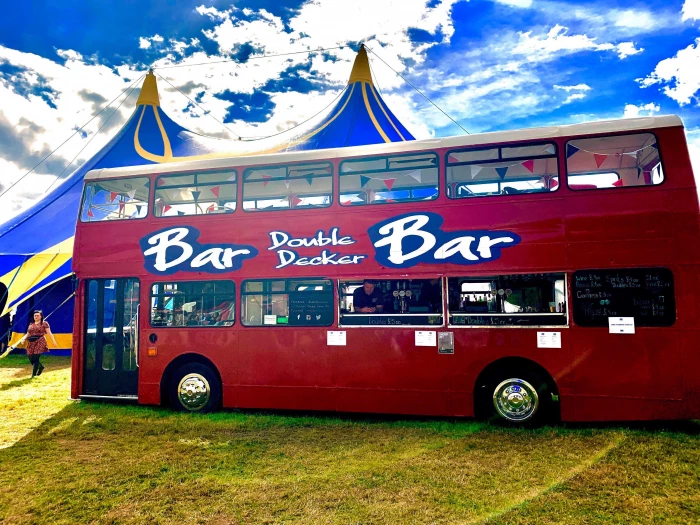 07870 855589
info@doubledeckerbar.com
www.doubledeckerbar.com
What we do
DOUBLE DECKER BAR – WELCOME ABOARD.
Elsie the bus is a unique combination of 2 great British Institutions. The Great British Pub and a Big Red Double Decker Bus, making this perfect for any events.
Elsie is a 1982 Leyland Bus owned by Natasha Scovell from Tarvin and is Cheshire's first ever double-decker bus with bars on board. You can also combine a marquee and use the outside serving bars as well.
If you're looking for something special for a wedding, private party, local show, fun day/carnival or for a corporate event then please get in touch.
If you're a local registered charity we're keen to hear from you for fundraising ideas.
This bus has a traditional bar/pub on the lower deck, as well as a unique lounge upstairs serving top alcoholic brands and soft drinks. Two hatches also open outside to serve drinks to larger numbers of people.
For more information please visit our website or get in touch