By CWAC - 27th July 2020 6:00am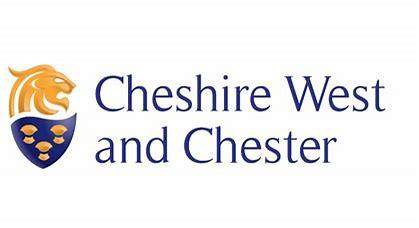 Background
Proposals outlining a new vision for leisure, health and wellbeing to ensure affordable and
accessible services for all were agreed by Cabinet on 8 July 2020.
The Council is working in partnership with its community interest company Brio Leisure,
which runs leisure services on its behalf, to develop a new approach focused on delivering
services that are tailored to meet the needs of communities in order to support and improve
residents' health and wellbeing.
Cabinet agreed that the Council and Brio could now move towards jointly engaging with
communities to make sure that partners, service users and stakeholders are able to help
shape the future of services in their area.
Proposals that went before Cabinet also included the refurbishment of Chester's Northgate
Arena, which was built in 1976 and needs urgent maintenance work worth £5.7 million. This
will see much-needed improvements to fitness areas, the leisure pool and gym, as well as a
refreshed café and reception area, in line with other Brio hub sites.
What is happening
The new vision for accessible and affordable leisure, health and wellbeing services is based
around a hub and spoke model.
This would see Northgate Arena, Ellesmere Port Sports Village, Northwich Memorial Court
and Winsford Lifestyle Centre becoming primary hub sites with facilities in Christleton,
Neston and Frodsham as secondary hub sites offering a customised range of services to
meet the needs of residents.
The spoke part of the model could see services being delivered in different ways closer to
communities by, for example, making more use of existing community facilities, partner
networks, green space, outdoor facilities and digital opportunities.
Engagement will start with communities in late summer, looking at key themes like the
creation of local wellbeing 'hubs', the use of existing community facilities and the use of
green space and outdoor facilities.
You may also have seen the announcement that six Brio centres will reopen on
Saturday, 25 July, following thorough work to put measures in place that ensure the health
and safety of customers and staff.
The centres are Northgate Arena and Christleton Sports Centre, in Chester, Ellesmere Port
Sports Village, Northwich Memorial Hall, Winsford Lifestyle Centre and Neston Recreation
Centre. The sites have been closed since 20 March because of the COVID-19 pandemic.
Brio has been working with the Council's Director of Public Health and industry association
UK Active, following national guidelines, to make sure it is safe to reopen the centres. This
will be regularly reviewed to ensure that COVID-19 does not spread.
Ed: the above is an abridged version of a briefing note to our Parish Council from CWAC