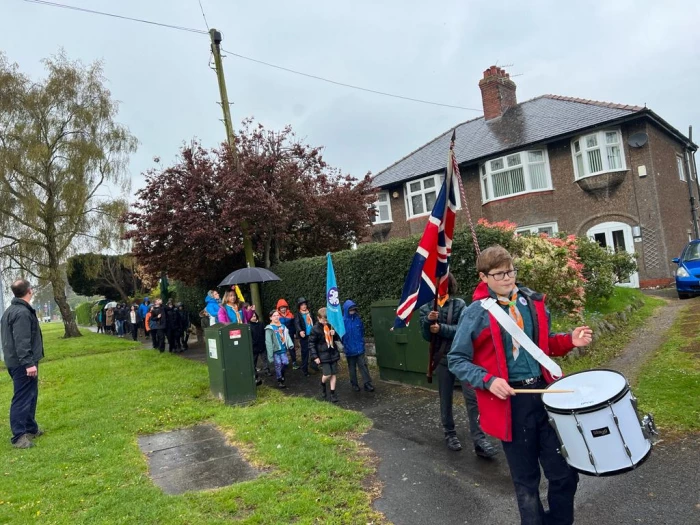 Spirits weren't dampened despite the weather as 1st Tarvin Scouts Group's St George's Day Parade returned after a break of a few years. The participants received a warm welcome at the morning service at St Andrews then returned back afterward to the HQ for various activities loosely based on a St George's theme. Archery, backwoods cooking, a wide game called Capture the Flag (featuring junk modelled forts) and making catapults from broom handles and rubber bands all featured over a busy lunchtime of fun.
Both Scouts and Guides are active in Tarvin and if you are interested in volunteering with us and making a positive impact in our community by helping our young people learn skills for life, then please do get in touch.
Ed Click on the picture to enlarge it.