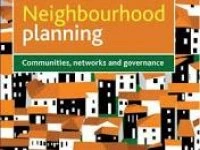 Exercise your democratic right and go along to the Tarvin Community Centre on Thursday between 0700 and 1030 and cast your vote on the Neighbourhood Plan.
The Neighbourhood Plan team are confident that this Plan genuinely reflects the views of the majority of people in the Parish that expressed a view and so should be supported by the residents through a vote.
A vote in favour means that in all planning applications between now and 2030, what the Plan says has to be taken into consideration, because it will become a LEGAL document.