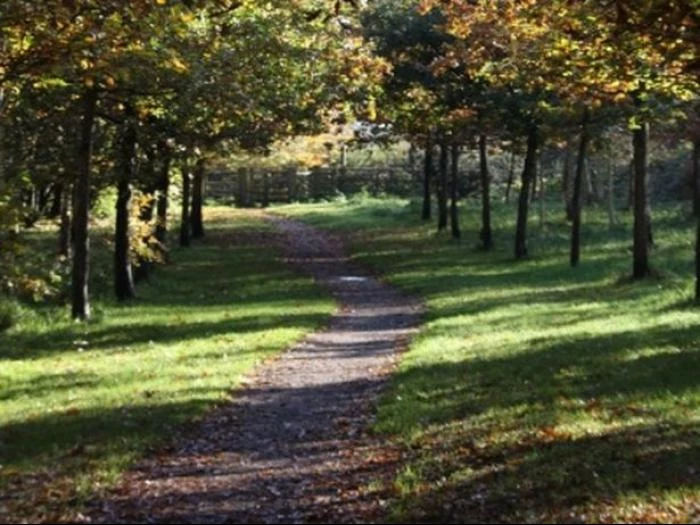 It is almost time to produce the Autumn Newsletter from Tarvin Community Woodland Trust and so, for reference, I looked back at the last Autumn letter we sent out. Because of the pandemic, this was in September 2019. The first page carried a letter from our chairman, the late Stuart Exell, and I was particularly impressed at the way his words were echoed over the subsequent eighteen months by the events resulting from CoViD-19 pandemic. Here's what he wrote: -
"In the meantime, here are a few thoughts, perhaps more philosophical than usual, on the wider value of our woodland to the community.
In recent months the academic and popular press, followed by broadcast media, have been highlighting the benefits of active and passive use of green spaces on the health and wellbeing of their users. Much of this commentary sometimes attracts cynicism in some quarters but it is clear that access to nature and outdoor activities bring very real benefits, physically and mentally. At our local level we like to believe our woodland provides a safe environment for modest exercise, access to wider walks and certainly an environmental stimulus to learn about local flora and fauna which we have created particularly with young people from the school in mind.
As a regular woodland user (dog walker), I personally appreciate its benefits and the chance to share them with other woodland users who have become good friends and acquaintances. Please join us and share our vision and activities with others."

The period of 'lockdown' resulted in a great many people using the woodland for their daily exercise and the benefits were exactly as Stuart had foreseen. Its popularity is still clearly evident from the width of the worn ground each side of the path, where people passed each other at safe distances. How visionary of Stuart to foretell the way that our little woodland could help the whole community through such difficult time! It is in things like this that folk live on – we are now remembering Stuart in the same way that we remember Jim Grogan – as men who understood the value of a Community Woodland to the village that was their home.