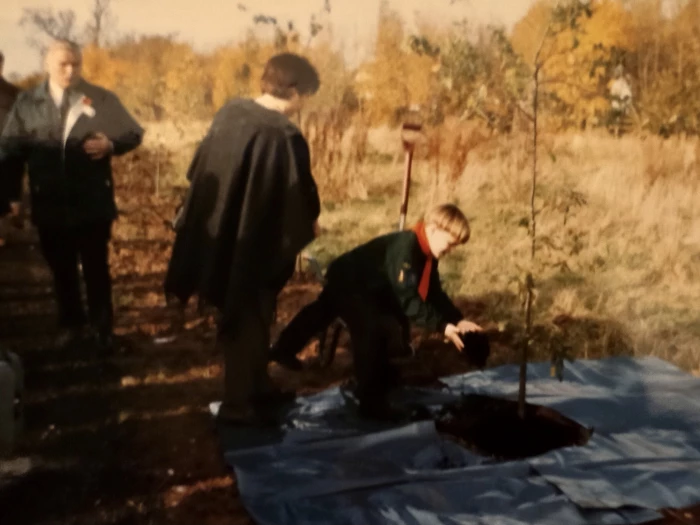 I came across this photograph. Unfortunately its quality is not great.
It was taken on Sunday, 8th November 1998, after the Remembrance Service. The photograph shows the first tree planted in the New Woodland Project, representing the names on Tarvin War Memorial.
Robin Stott, in Cub uniform, had previously laid the wreath, at the War Memorial, on behalf of the Scouts and Guides.
Jim Grogan is pictured on the left. As the founder of the Community Woodland the walk through it is named after him.
Ed: A lovely piece of Tarvin history – Thanks Lorna!