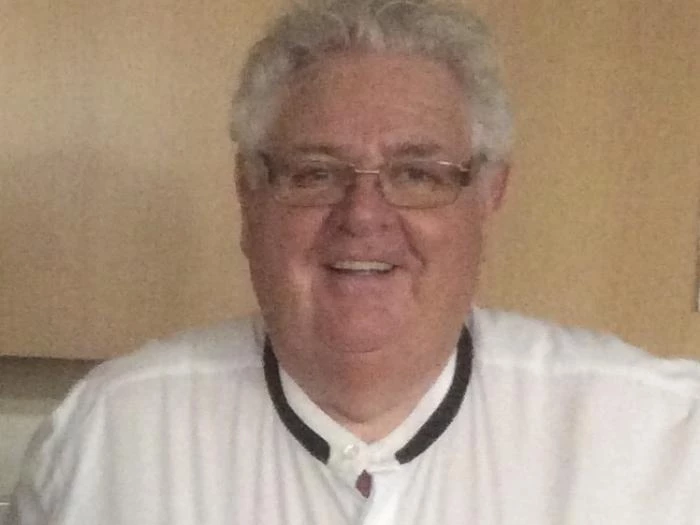 It is a week ago today that the Community Centre Committee underwent a notable change. After 11 years in charge, Chairman Alan Wilkinson finally handed back the keys and retired. Along with him, Vic and Jan Shuttlewood and Bryan Evans also stood down. Lyn Brunton, who looks after the Social Media, agreed to delay her departure until the role could be taken over by someone else.
At the celebration following the AGM on Tuesday May 7th, the appreciation of both the Committee, individual groups and the wider community were expressed in the handing over of tokens of appreciation. Alan received a BBQ for his beloved caravan along with a cheque representing the balance of the very generous donations received. There were gifts of wines and plants together with a clock representing a bee-hive, the epitome of a working 'community' and a thus symbol of what had been accomplished.
As an extra 'thank you' and with a desire to permanently reflect Alan's legacy, the Lounge/Bar will be renamed the Wilkinson Lounge with a plaque to record his achievements put up.
Alan and Irene have asked that their sincere thanks be recorded to all of those who had contributed. Alan said "It has been a long but very satisfying tenure and I am delighted to leave the Community Centre is such a strong position. I will always be on hand to help out should the new Committee need any support"
Subject to confirmation at the next Committee meeting on June 4th, the new officers of the Community Centre will be
Chairman and Secretary – Ted Lush
Vice Chairman and Booking Secretary – Sue Hardacre
Treasurer – Jane Lush
Other Committee members and Trustees are – Jane Armstrong, Elizabeth Brereton, Roy Brereton, Lyn Brunton, Pete Brunton, Brian Hardacre,
The following were re-appointed as Associate Committee members (non-Trustees):
Merryn Shaw (representing Ashton Hayes and Tarvin Flower Club), Sharon Nolan (representing Tarvin Gardening Society), Gill Williams (representing Tarvin W.I.) The Parish Council would appoint a new representative at the annual meeting in May. Tarvin Civic Trust would continue to send a representative as an observer to meetings of the Committee. Other regular user organisation have been invited to send representatives but have declined to appoint.
The new Committee is rather smaller than before, but they are delighted that two or three people have expressed a wish to get involved further. Sue Hardacre said "There is no doubt we will miss Alan's energy and hard work, just as we will miss the contribution the others made. They have all expressed a willingness to provide back up, support and the occasional 'body on the ground' if needed. But the Committee is forging ahead confidently and with a quiet determination to ensure that the future is as successful as the past, and to build on this great legacy. As they say in French "Plus ca change, plus c'est la meme chose" "
Anyone wanting to join this winning team should call 01829 741962/07946 958831