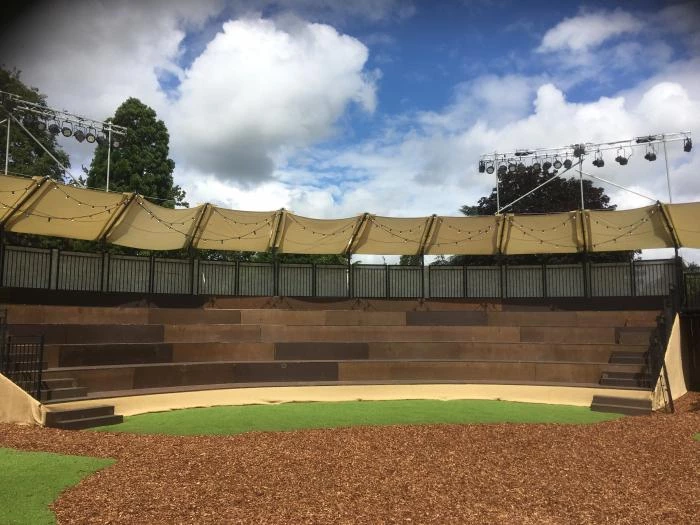 For the Tenth year running, Grosvenor Park will be the setting for the summer season of plays in the open-air theatre. This compact, 550 seat circle will see three wonderful plays produced and directed under the auspices of Storyhouse, Chester's cutting-edge new theatre.
The season opens on Friday July 5th with a production of Twelfth Night, Shakespeare's most outrageous romantic comedy. The season ends on Saturday August 25th with Henry V, a play where Britain explores its relationship with its European neighbours. Woven through these two epics is a production of The Borrowers, a re-imagining of Mary Norton's story about Ariety, Homily and Pod who leave their home beneath the floorboards on a great adventure.
The plays are presented in repertory, with members of the company taking on different roles in each production.
For details of performances and to book seats go to www.storyhouse.com, or call in and book at Storyhouse.
Grosvenor Open Air Theatre aims to create a relaxed and inclusive atmosphere. Picnics and prosecco are actively encouraged and there is a pizza oven to provide sustenance if required. Alive to the vagaries of the English weather there will be plentiful supplies of water, sunscreen, ice-cream and ponchos! Anyone can enter the gates to savour the atmosphere and anyone with a ticket for any performance during the season can come in and have a drink at the bar.
All the world may well be a stage but the stage to be sitting round this summer is just down the road. Let's hope the sun keeps shining!