By Tarvin Webteam - 23rd April 2019 6:00am
The "Influential Women" demonstrated by Janet Hughes from North Wales had a slightly different twist from what I personally had expected.
All her 7 designs were packed with flowers and had interesting accessories to help to show the personalities she was depicting.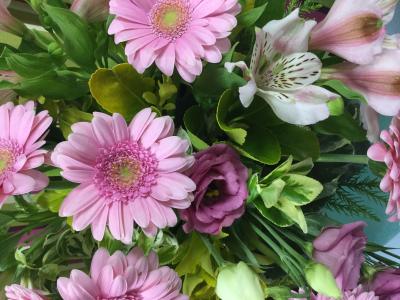 ,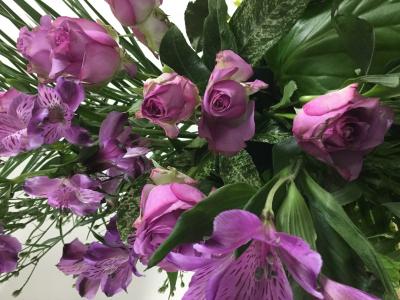 ,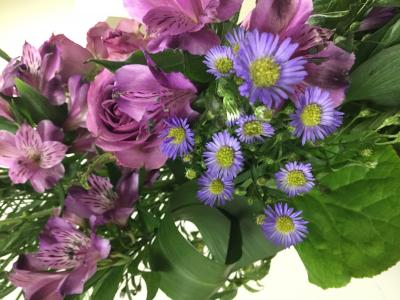 Janet's 1st design represented Kathy Staff, the actress who depicted Nora Batty for many years. The design contained a large bucket and a raised arrangement of garden foliage, purple tulips, euphorbia, alstromeria and deep pink gemini gerbera.
She followed this with an all yellow design to show the candlelight that had to be used by the Bronte sisters to write their novels. The flowers were lilies and roses.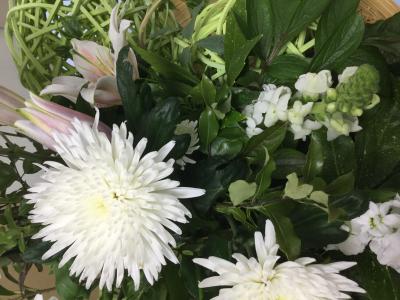 The 3rd design left her theme and was an Easter arrangement in white which reminded her of childhood holidays in Rhyl when there were lovely gardens there.
As expected the suffragettes were represented but not individually. The design was on a chain stand and had plaited palms which also represented chains as well as aspidistra leaves, September flower, purple alstromeria and beautiful deep pink roses.
Number 5 was another T.V. character showing Hyacinth Bucket of "Keeping up Appearances" The design, in a large, green opaque vase was a diagonal one with garden foliage , pale pink alstromeria, pink lisianthus and pale pink gerbera. We all felt that she would have approved of this.
Elizabeth 1 followed in a large black bowl and as expected had an orange theme.The flowers used being carnations, lilies and roses.


Design 7 was especially for N.A.F.A.S. Diamond jubilee being celebrated this year. Constance Spry was the influential lady who brought flower clubs into existence. This design was in a square glass vase with hanging crystals inside. It was a stunning finale with white stocks, lilies and carnations.
Ed: Photos were taken by Merryn Shaw. ( click to enlarge)
popular recent storiesAlso in the news