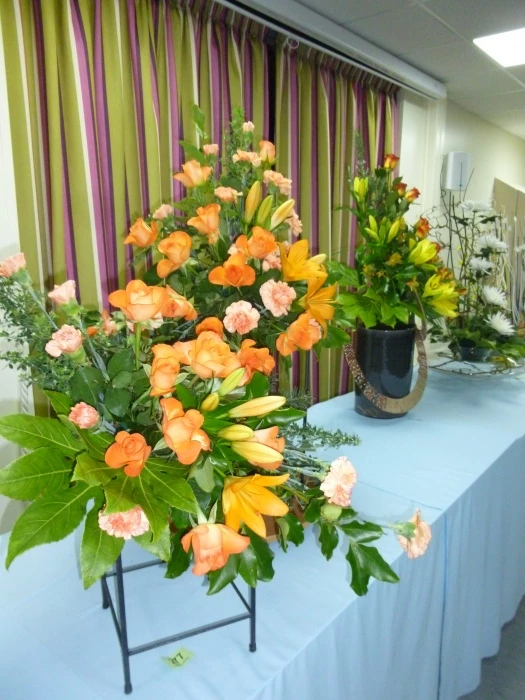 "Influential Women" is Janet Hughes' title when she visits the flower club on Wednesday, 10th April.
I have been wondering who she will choose as her influential women to depict in flowers. Surely we will have a purple, white and green design for the suffragettes -- but which one? There are so many women in all fields, such as nursing, prison reform, the church, writers, politicians, etc, etc. Who will be chosen for her 5 or 6 designs.
Join us to find out, at 7.30pm in the Edna Rose room at the community centre. There will be our usual raffle of flowers and of course tea/coffee with biscuit or perhaps cake.
Visitors will be made very welcome