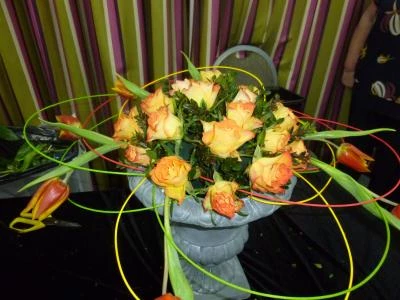 The next meeting on 12th September starts our new season.
We will welcome Donald Morgan who is a florist from mid-Wales. His subject will be "Colour Our World".
Donald was chosen to be part of a team of 7 out of 20,000 people to produce the main exhibit of NAFAS at the Chelsea Flower Show in May for which he received a gold award. He will no doubt tell us of that event.
This is an evening to look forward to so we hope to have a good audience in the Edna Rose room of the community centre at 7-30pm.
Visitors are always very welcome.