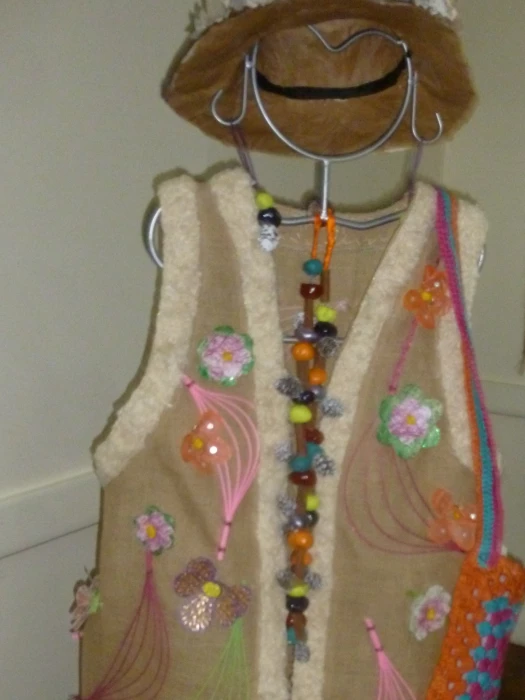 Plant Material Outfit
Finally we met again in the Community Centre with a demonstrator. Before the demonstration we had a preview of the outfit we have made in plant material for a county wide meeting in October. The picture shows it on a stand rather than our model for the evening, Sharon Nolan.
Kate Russell from the Wirral was to demonstrate "A box of delights" However she had changed her mind after reading a book called "The act of exquisite" Her designs all depicted something she found to be exquisite in some way.
The 1st one was an all white design in a large cocktail glass and she called it the reunion party. She had a 2nd arrangement to add at the end. Very stunning and sweet smelling from the stocks it contained. Another old-fashioned flower which she included were beautifulCanterbury Bells. The flowers represented the bubbles of Champagne.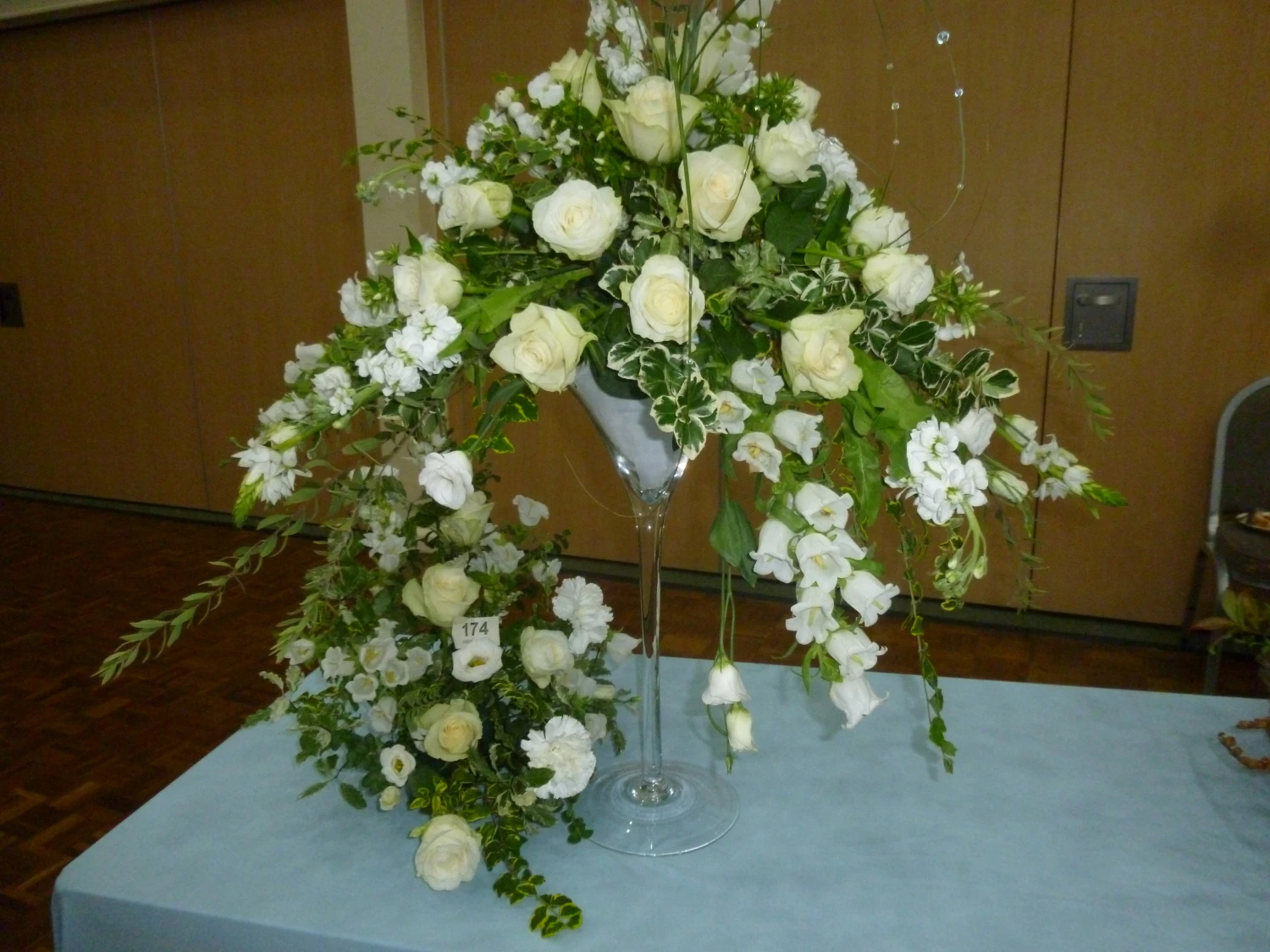 Design 1

Yellow was the colour for Kate's 2nd design . The flowers of various types were arranged in a low dish with exotic greenery. She loves ballet and told us of Rudolf Nureyev's defection from the Russian ballet in1961. Her extra design added at the end was mounted on a fantastic piece of wood which looked like a ballet dancer.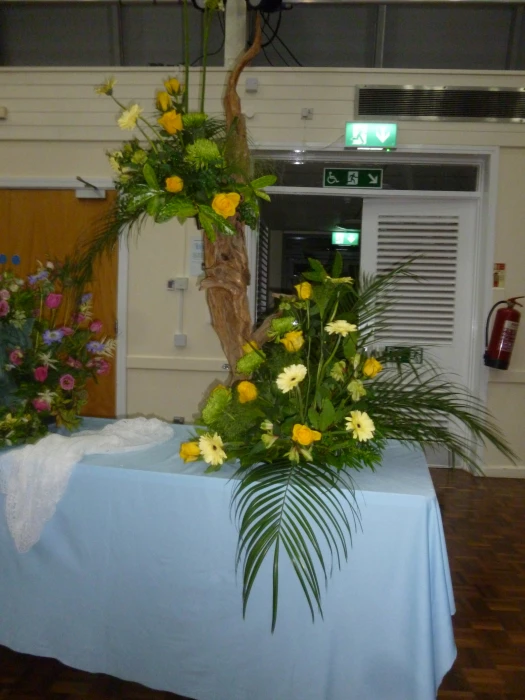 Design 2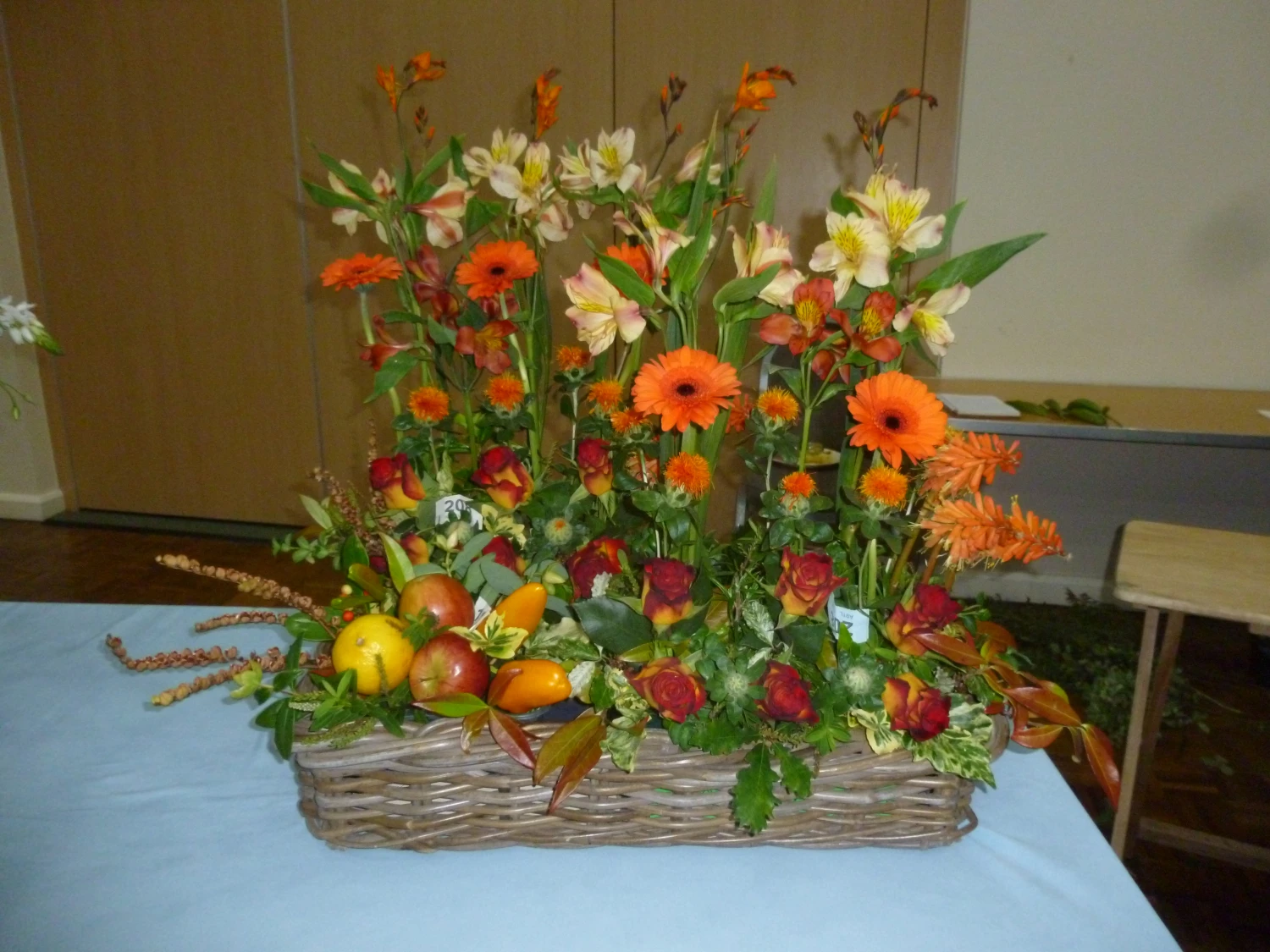 Design 4
A fairy ornament had flowers arranged around it in pinks and purples. Alongside her final display she draped a finely crocheted babies shawl which had been used for family Christenings for many years.She amused us with many family stories from this country and Italy. Once again a 2nd design was added at the end.

Design 4 was a wow in shades of orange arranged in a parallel way .This represented her love of food and included some unusual flowers for a flower arranger to use, such as red hot pokers and montbretia. The whole design was in a large wicker basket and represented an Italian market stall. She told us tales of street eating in Italy, water-divining and afternoon tea at Claridges.
Kate's final design was large in an urn. The foliage was in shades of red and green and the various flowers were in shades of pink. She included in the arrangement some beautiful lilies which she called rose lilies as they had a centre like a rose along with a fantastic smell.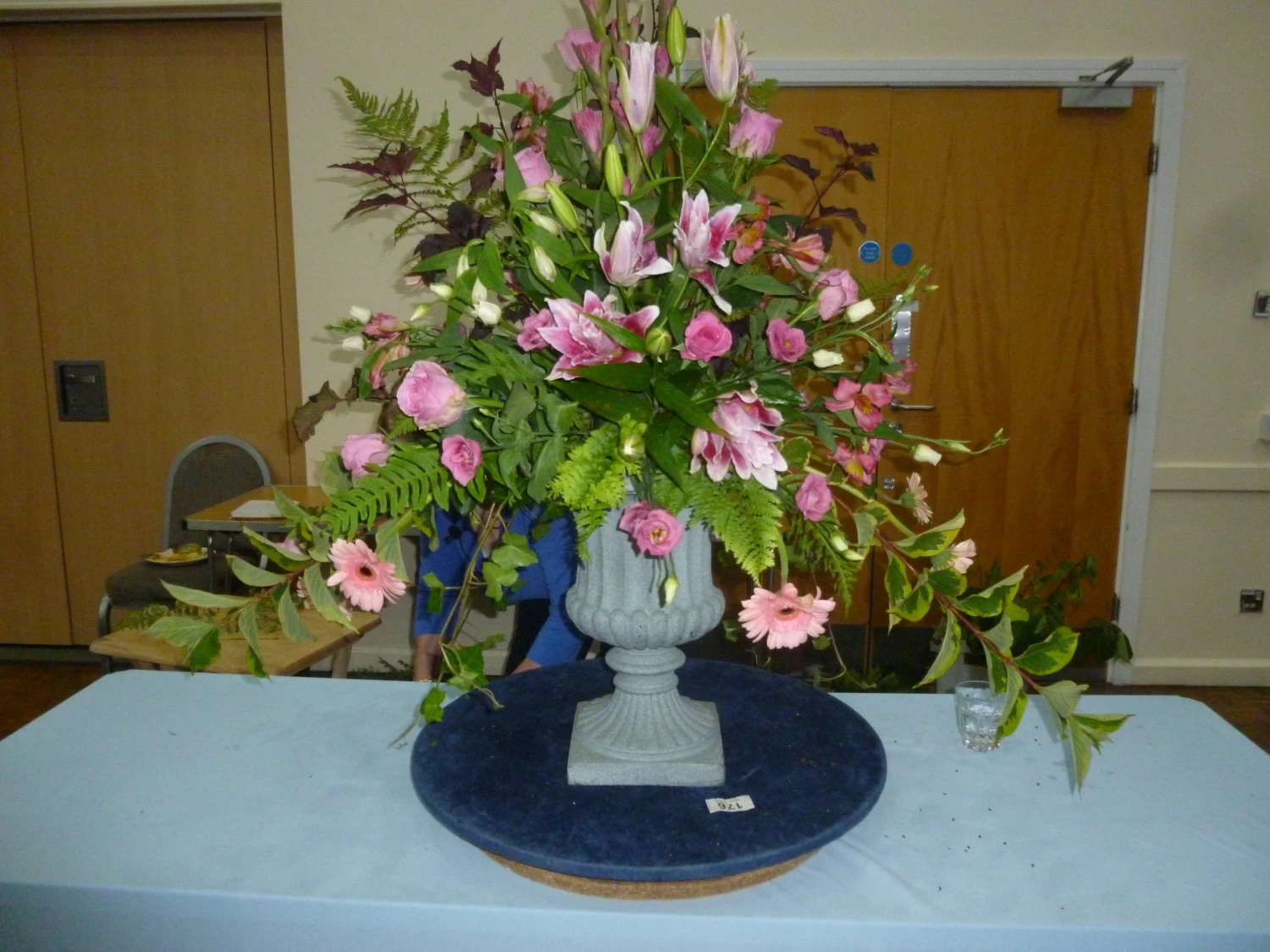 Design 5
What a good start to our 2021/2 season. There is a good program planned until September 2022
Visitors are very welcome. Our next meeting is on 13th October when Sharon will tell us about her visit to the 13th World Show in India.