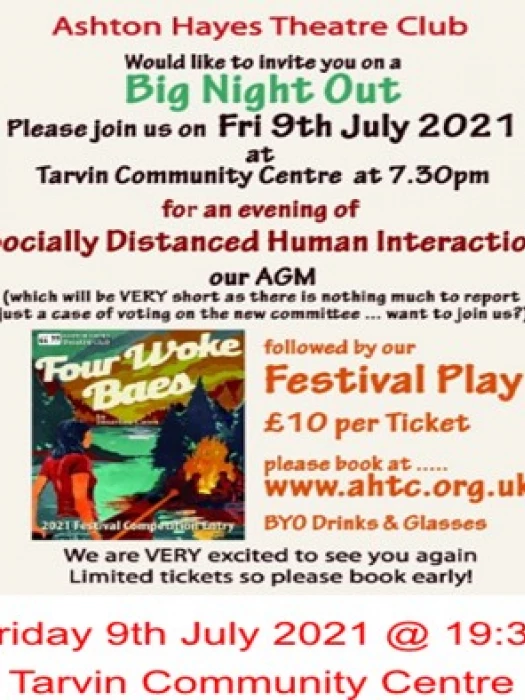 After more than a year, we are preparing to welcome back our audiences this Friday evening, 9th July.
For one night only, Ashton Hayes Theatre Club presents a preview performance of its entry into the Clwyd Community Theatre Association One Act Play Festival.
Director, Yvette Owen, brings to life Four Woke Baes which considers just how liberal 'woke' boys really are when they're alone together, out in nature, beers in hand. As four friends head off on a camping trip for a stag do, things get turned upside down by the arrival of a mysterious young woman at their campsite. In this dark comedy, over the course of a long night of drinking, surprise stripteases and s'more-making, groom-to-be, Dez, comes to question his principles and the very nature of love and monogamy.
Ed: As the poster says there will be "Social Distance Human Interaction" to meet Covid-19 requirements.