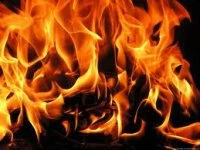 Our Merseyside Police colleagues have told us about someone pretending to be a Fire Inspector from Cheshire Fire and Rescue Service. This man says he has to do a fire safety check in homes, and that anyone not letting him in is committing a crime.
He does NOT work for the Fire Service.
Please do not allow anyone into your home that you are not sure about. If someone says they are from Cheshire Fire Service you can always check by asking their name, service number and then calling to check they are who they say they are.
Suspicious activity should also be reported to Cheshire Police