In Great Britain Guy Fawkes Night or Bonfire Night is an annual commemoration observed on 5 November involving bonfires and fireworks. We are probably all a bit rusty on the history of today's celebrations. Do school's still talk about the events behind it? As some will know it all started with the events of 5 November 1605, when Guy Fawkes, a member of the Gunpowder Plot, was arrested while guarding explosives the plotters had placed beneath the House of Lords. Celebrating the fact that King James I had survived the attempt on his life, people lit bonfires around London. Months later the introduction of the Observance of 5th November Act enforced an annual public day of thanksgiving for the plot's failure until it was repealed 250 years later!
Towards the end of the 18th century reports appear of children begging for money with effigies of Guy Fawkes and 5 November gradually became known as Guy Fawkes Day.
Most authorities would encourage you today to attend a professional bonfire and firework celebration if possible both on safety grounds as well as cost. There are several in Cheshire West and Chester area and one closer to home at Broomheath Plantation on November 2nd!
However many families are still keen to have a bonfire and let off a few fireworks where they live.
As we start planning the evening here are a few safety points to think about from the Cheshire Fire service to ensure the night ends safely.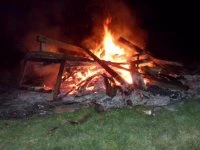 Bonfire Safety Advice

Site the bonfire well away from houses, garages, sheds, fences, overhead cables, trees and shrubs AND ALWAYS AWAY FROM FIREWORKS
Build the stack so that it is stable and will not collapse outwards or to one side
NEVER use flammable liquids – paraffin or petrol – to light the fire
Don't burn foam-filled furniture, aerosols, tins of paint and bottles
Keep everyone away from the fire – especially children, who must be supervised all the time
For an emergency keep buckets of water or the garden hose or a fire extinguisher ready
Pour water on the embers before leaving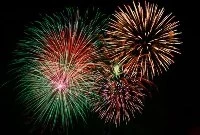 Fireworks
Having fireworks at home can be great fun as long as they are used safely. You can let off fireworks until midnight on Bonfire Night.
If you are putting on a home display you should follow some simple steps to make sure that everyone has a good time without getting hurt. Figures have shown that more children than adults get hurt by fireworks.
Stand well back
Keep all pets indoors.
If horses are kept nearby then it is only fair to warn their owners beforehand as horses especially can get frightened by rockets and explosions and owners may need to take special precautions.
Keep fireworks in a closed box
Only buy fireworks marked BS 7114. Don't cut corners just to save a few pounds
Light at arm's length, using a taper
Follow the instructions on each firework
Never give sparklers to a child under five- sparklers get five times hotter than cooking oil
Don't drink alcohol if setting off fireworks
Always supervise children around fireworks
Light sparklers one at a time and wear gloves
Never put fireworks in your pocket or throw them
Never go near a firework that has been lit – even if it hasn't gone off it could still explode
Keep kids safe
We want children to enjoy fireworks but they need to know that they can be dangerous if they are not used properly.
Don't buy fireworks from anywhere you're not sure about, such as the back of a van or from a temporary, unlicensed market stall.
Always read the packet carefully and make sure that the fireworks you buy are suitable for the place where you are going to set them off.
See the Cheshire Fire and Rescue servicefor advice on setting fireworks off which is really just common sense.
Some friendly advice to our younger residents-
There are laws about when fireworks can be sold, and to who – as well as the times fireworks can be set off.
If you are under 18, you can't:
buy the types of fireworks which can be sold only to adults
have fireworks in public places If you do, the police can give you an on-the-spot fine of £80.

It is against the law to:
set off or throw fireworks in the street or other public place
set off fireworks between 11.00 pm and 7.00 am – except during certain celebrations You may be liable for an on-the-spot fine of £80.
Having said all the Health & Safety stuff have a great night and stay safe!