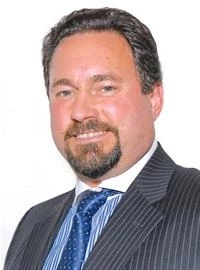 Hugo Deynem- Conservative Party

I was elected 1 May 2008 to the Cheshire West and Chester Shadow Authority and from 1 April 2009 represented the Gowy Ward of CWAC Council. From 5 May 2011 I have represented the Tarvin and Kelsall Ward of CWAC Council.
I have lived and worked in our Kelsall & Tarvin ward for many of my 46 years. I am married to Deb with three children. Currently I am working for E.ON Energy having previously run a number of small companies for myself for some 16 years.
I was first elected to represent Kelsall on the old Chester City Council in 1993 and have been pleased to serve Kelsall and Tarvin as a councillor on the new Cheshire West & Chester Borough Council since its inception following the disbanding of the two tier system abolished by the Labour government in 2009.
Following re-election on to Cheshire West & Chester Borough Council in May 2011 I now sit on the Environment Policy Development Board, am party Spokesperson on the Standards committee and am a Chair on the Public Rights of Way Committee.
I am also Member Champion for Climate Change for the authority, chairing the Climate Change Task Group. I also am a member and chair of a number of outside bodies.
My contact details are:
Email: hugo.deynem@cheshirewestandchester.gov.uk
Address: Daisy Bank, Church Rd, Ashton Hayes, Chester CH3 8AB
Telephone: 07825-656750
Twitter: www.twitter.com/CllrHDeynem
Facebook: www.facebook.com/CllrHugoDeynem
Both of the preceding social networking sites I regularly update with news on planning issues and other topical ward and council topics.
For further information see