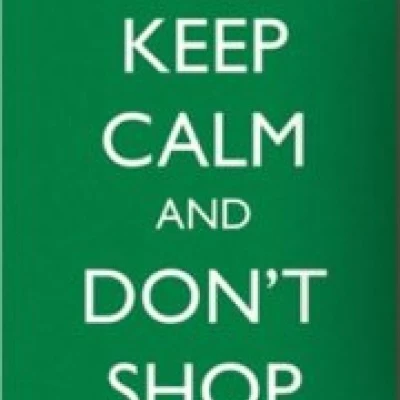 Did you realise that every single thing you buy affects our environment? And just think about the number of people in the world and the amount of things they're buying each day! It's mind-boggling.
The developed countries take up only 20% of the earth – yet we use up over 80% of the planet's natural resources. This has lead to environmental damage and a very unfair wealth distribution.
We are all consumers, so we're all a part of the problem! But as long as we care enough, we can change things to keep our waste to a minimum. So how might we do this?
On 27 November 2015 you have to do just one thing: buy nothing! I don't know about you, but when I think about it, I probably do know people who buy things they won't end up using. Dare i say it?- Like a dress that looked good in the store but back home looks completely different!
All the little things build up, so just ask yourself a few questions: do you really need the product and how much are you likely to use it? Have you looked into finding the best price for it? Always shop around for a good bargain. Sometimes it's too easy to buy an expensive item, only to find a cheaper version which is exactly the same later on!
You can find lots more tips and information by visiting the Buy Nothing Daywebsite. And don't forget to check out and download the posters to advertise the day!
The Tarvin Webteam is I'm afraid all male- not that you would guess from this article?