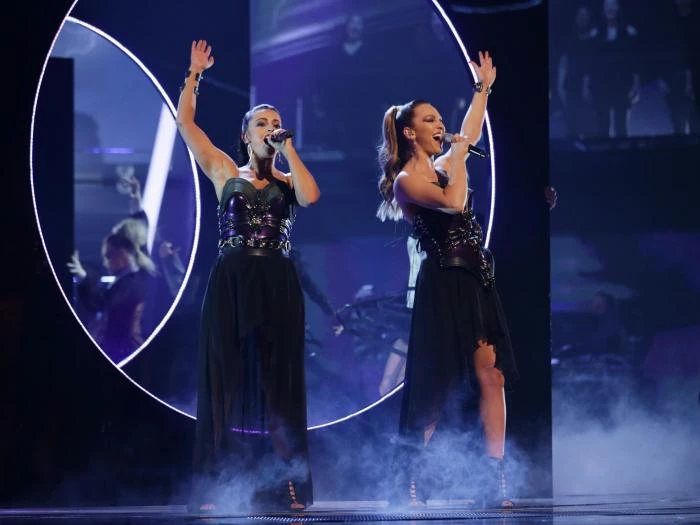 Belle Voci, the opera duo that got all the way to the live Final of ITV's "The Voice," singing "My Heart Will Go On", are doing a concert in Chester.
Belle Voci, Italian for 'beautiful voices', comprises Emily Burnett and Sophie Rowland who met at the age of 22 whilst working part-time at a restaurant in Cheshire and so returning to the County is something special.
Their concert is at St Werburgh's Church, Chester at 7 pm (doors open at 6 pm) on Friday, 14th December. Entitled "Christmas with Belle Voci, the Classical Duo will be performing an intimate evening of Christmas Carols, a couple with a Belle Voci Twist!
You are invited to come for a glass of mulled wine, a mince pie and a good dose of Christmas cheer.
Tickets are £12.00 and are available to buy fromwww.belle-voci.com/events