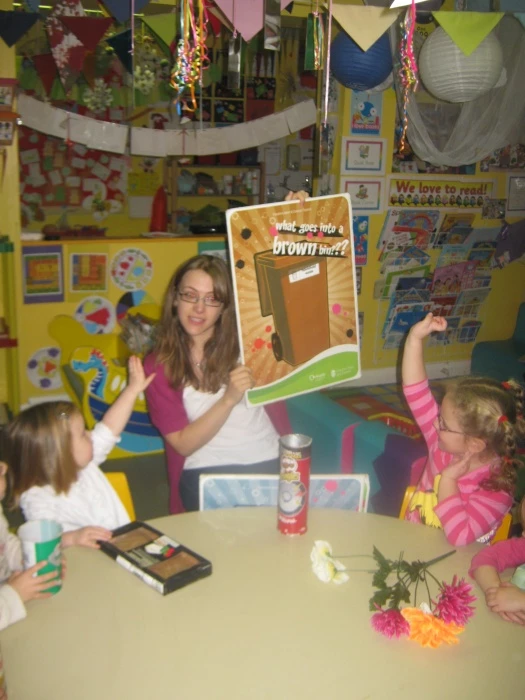 Sunshine Day Nursery in Tarvin was recently acquired by a Mother and Daughter team, Lesley Kelsey and Lou Syke, who have many years' experience in the child care sector. Their threefold vision is to improve the quality of care, to work in close partnership with parents, and to work with the local community, integrating into village life, as well as establishing links with the Church, businesses and the junior school.
To improve the quality of care, a programme of internal decorating is well underway, and a dedicated sleep room for the under two's has been created and has been well received by parents. Sunshine Day Nursery's beautiful large garden is secure and private, and improvement work to reflect all the learning areas within the Early Years Foundation Stage is ongoing. Additionally, a healthy, balanced eating menu has been introduced, with freshly cooked meals and snacks being served on a daily basis to all children.
With the commitment to work with parents, opening times have been extended and Sunshine is now open from 7.30am to 6.30pm Monday to Friday, enabling parents to make the long and often tedious commute to and from work without the added pressure of restricted opening and closing times. Flexibility has also been addressed and Sunshine Day Nursery now offer 2 year old funded places to those parents who meet the current criteria as well as the 15 hours funded entitlement for all 3 and 4 year olds which can be taken to suit parental requirements. Wrap-around care is now available for school children, and the holiday club rates are excellent value with all freshly prepared meals included in the daily rate. Also the fee structure has been amended, and in several areas, fees have been reduced to make sessions more accessible. Finally MyNurseryPal software has been introduced enabling parents to login in to view real time information of how their little one is enjoying their day at Sunshine!
Future plans, in the early part of 2017, include working with the Church and the local Health Centre to provide emergency admissions to Sunshine Nursery for children whose parents are suffering from life changing illnesses or ongoing incapacity. Information on this service will be advertised in Tarvin once the details have been finalised.
With such measures Sunshine Day Nursery plans to become an important hub in Tarvin and the surrounding villages with a passionate, inspirational staff, excellent facilities and an ongoing commitment to all parents and children. Their door is always open and everyone can be sure of a very warm welcome.