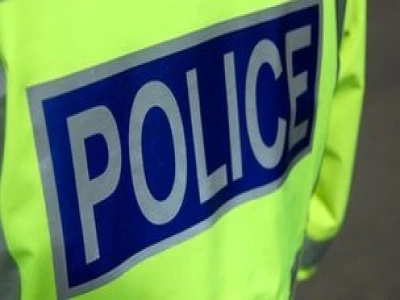 Message from Inspector Keith Curbishley
Wildlife Crime
Your local officers are engaged this month on an operation to target wildlife crime. Such activity is very varied and attracts people from out of the area who will often have a much wider criminal background and commit other crimes whilst in the area. Offences such as digging badger sets, collecting birds eggs, fishing without the correct permissions and licenses, shooting or ˜lamping" without the landowners permission, allowing pet dogs to run free amongst livestock and worry sheep are just some examples of illegal activities which occur in the countryside, 24 hours a day. Please support your local officers by reporting issues straight away.
I would like to take this opportunity to again promote the "Cheshire Alert" website, which you can sign up to if you by clicking here.
Being able to tell people about local crimes trends and pass on crime prevention advice, is one of the best ways of encouraging people to improve their security and get the right information to the police so that criminals can be caught! If you have any friends or families who are not yet signed up, please take the time to sit down with them and help them to sign up it may just prevent one of your loved ones from becoming a victim of crime themselves.
Local priorities for June 2015
1. Wildlife Crime: "Operation Debug" is targeting those areas where crimes against wildlife are taking place. If you know of locations where wildlife offences are committed, please contact your local officer.
2. Burglaries: "Both commercial burglaries and house burglaries. "Times of day and methods of committing offences vary over the course of the year. Local officers regularly put out crime prevention advice, designed to reduce the risk at any particular time of year. At the moment, leaving doors and windows open during warm weather is a major risk.
3. Road safety: "Social drinking during sunny summer evenings, increased numbers of motorcycles and cyclists on the roads and overgrown hedgerows which obscure vision are all increased risks on the roads at this time of year. Officers are targeting those drivers who choose to ignore the risks and drive in a manner which puts other road users in danger.
Local News
Elton
A property on Orchard Park has been entered through an open window between 13:15 & 14:00 on 18/05/15. This occurred whilst occupants have been out. This led to various items and a large amount of money being stolen. It is paramount that we remember to lock all doors and windows when leaving the property, even if it is for a short amount of time.
A vehicle has been set on fire in the early hours on 13/05/15. It took place at Elton / Ince railway station. If anyone has any information then please contact 101.
Tarvin
A local shop in Tarvin was robbed at gun point on 10/05/15 at approximately 08:55. The members of the public present reported the incident swiftly to ourselves which led to the male being arrested. The weapon was later found to be an air pistol.
A number of stolen vehicles were found on Tarvin High Street on 09/05/15. They were initially reported suspicious by a member of the public which led to them being recovered and removed. Ed:"Well done to whoever reported those vehicles!"
Christleton
Five males were reported fishing at Little Mere, Christleton. Patrols attended and advised the males about the no fishing area. They were moved on with no further issues.
A local resident was bitten by a dog whilst out jogging. The jogger had to attend hospital for medical attention. If your dog is unpredictable at times or particularly dislikes joggers or cyclists then please keep them on a lead or even a muzzle if necessary.
Rough Hill
A Bicycle was stolen on the 30/05/15 from a local business. The offender has entered the business grounds on an old bike and left on a new bike taken from a secure bike rack. Remember to lock your bike away in the most secure place possible.
Waverton
A property in Waverton was entered when residents were not home. A tidy search was made and it is believed that jewelry was taken. Can we please ensure that we locked all doors and windows when leaving your property, even for short periods of time.
A theft from a motor vehicle has occurred on 21/05/15 at approximately 13:00 resulting in loss of work tools such as chainsaws etc. Vehicles should be locked and secured if they are not in use.

"You said we did"
You Said - This month there has been various issues raised around school pick up and drop off times. School times are often an issue and will no doubt cause congestion.
We Did - However, we have had the local PCSO's out during these times to help monitor traffic and increase the safety.
You Said - Speeding in local villages has also been raised.
We Did -You will have seen our local officers making use of the sped gun this month. Initially to educate drivers but deal with them accordingly if necessary. Community speed watch is also being set up across a number of villages.