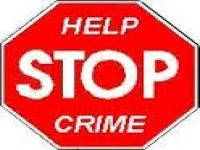 Following on from last week's report, there have been a number of further thefts in the Christleton area at the beginning of the week. These have been thefts from vehicles and shed breaks, predominantly overnight. Two males were disturbed in one of the cars soon after midnight and made off.
However, it appears that the offenders may also be out during the daytime, as a 35 year old male was disturbed climbing over someone's fence , also in Christleton, at 12.30 in the afternoon. Later in the week, a handbag was stolen from a car during the afternoon (although this vehicle was left insecure!). Please be especially vigilant in the Christleton area and report any suspicious activity straight away and do NOT leave valuables on show!
There have been two thefts from vehicles reported this week – one in Tarvin and one in Farndon. Both of these vehicles were left unlocked! Unless you know a vehicle and its owner, it will not look particularly suspicious when someone approaches it, opens the door, removes some property and walks away. Please take sensible precautions – remove valuables and lock your car.
Other than Christleton, there have been a small number of burglaries reported across the area. An address in Frodsham was broken into over the weekend while the occupiers were away, also an address in Kelsall was broken into.
On Friday, two suspicious males targeted an elderly occupier in Tarvin, but due to his vigilance, they did not manage to steal anything. Police have taken a number of reports about suspicious vehicles and persons, which are always investigated. Often, the actions of the person reporting such activity is sufficient to scare the people away, thereby preventing further crimes.
Thank you for your continued support by phoning in such activity – the sooner you phone, then the better the chances of police catching these people.
There have been a number of reports about dogs this week. Whilst dogs have their own way of interacting with each other, owners should be aware of their own dogs temperament, and control their dog accordingly. An owner is responsible for any damage which their dog commits (including 'damage' to other dogs!). Such incidents are generally civil matters which should not require police intervention. If you own a dog, please make sure you keep it under appropriate control.
Finally, if you regularly drive around country lanes, I am sure that you will be aware that there are currently a large number of slow and oversized agricultural vehicles about at the moment. Please keep your speed down, as a collision between a car and a vehicle of this size will only have one loser!

Regards
Inspector Keith Curbishley
Frodsham Police Station
Western Rural Neighbourhood Police Team
0845 458 6393