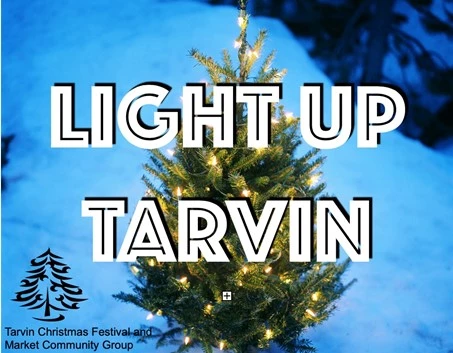 Light up your house/business and enter the Christmas Decoration Competition

And / Or... do the Christmas Light Safari and vote for your favourites.

Prizes will be awarded for:
-House with best Traditional Decorations
-House with best Eco Decoration
-Business with best decoration
-Voters with highest scores will have their name put into a prize draw

How it works:
Registering your display
1. Register by doing one of the following:
A) Texting REGISTERLIGHTS plus your Address and PostCode to 07932376327
B) Downloading an entry form from www.tarvinonline.org
Click here to download the form as a Word Docorhere in the PDF format
C) Completing a paper copy available at Tarvin Post Office.
2. Email your entry form to tarvinchristmasfestival@hotmail.com, with a subject of "Register lights". Paper forms can be handed in at Tarvin Post Office or 79 Hockenhull Lane, do this by the 15th December 2020.
3. We will deliver a laminated card with your competition code number. Please make this visible near your display so that admirers can read it.
4. Put your code number up no later than 17th December 2020 as the competition starts on the 18th and finishes 18:00 hrs on 30th December.
Going on 'safari' and Voting for your favourite:

5. Anyone wishing to do a "Christmas lights safari" (walk around Tarvin finding the houses and judging their display will be able to get a voting form by:
a) pop into Tarvin News (Post Office)
b) Pick up from the porch at 79 Hockenhull lane
c) emailing tarvinchristmasfestival@hotmail.com (checked at 10am and 4pm
6. Completed forms can be posted in a special box at 79 Hockenhull Lane or left at Tarvin Post Office. Alternatively, you can email your name, address and favourite displays in each category to tarvinchristmasfestival@hotmail.com up to 18:00 hours on 30h December please put "Votes for lights" as your subject header.
7. The competition will be judged and prizes will be distributed within a week.
NB Should two houses receive equal votes, a local committee will adjudicate.
* Please check that your house insurance covers you for your display.
**Health and Safety: the following have helpful advice on safe installation:
http://www.electicalsafetyfirst.org.ukfor light installation outside & www.wikihow.comor www.HSA.ie for safe ladder use

Supported by Chester West and Cheshire Council & Tarvin Parish Council