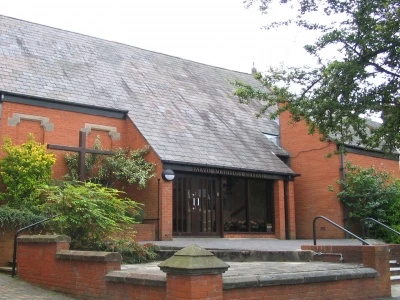 Whenever there is an event of significance on the High Street,Tarvin Methodist Church will be open to provide refreshments and the chance for people to use the facilities or to sit down and get warm!
On the evening of December 6th, the occasion of Tarvin Christmas Market, the warm welcome will certainly be there. But on this evening, we can offer far more than just the welcome, the tea and the cake!
Because we are at the start of the Christmas celebrations, we will be offering a puppet version of the Christmas story, aimed at little ones but always enjoyed by mums and dads, too. Watch out for the performance times. While you're indoors warm and dry!, the youngsters may like to do some of the craft activities that will be on offer.
Some will be simple seasonal paper crafts (all free of charge) but we will also be able to offer sessions with 'Kraftynoon' Mobile Pottery Painting and Crafts.(see poster here) For a small charge, youngsters (and mums & dads, too) will be able to decorate festive pottery items, which will be taken away and fired, for a really professional finish, before being returned to you in good time for Christmas.
Once again the Chapel ladies have been busy producing a wide range of craft items that would make ideal Christmas presents and these wil lalso be on sale, as will gorgeous cakes. Added to this, there will be stalls selling Phoenix cards and wooden Christmas items.
And then, why not finish off your visit with a hot drink and a piece of cake?
'The Church on the High Street' is how Tarvin Methodist Church is known across the Methodist Circuit. Being on the High Street, in the very centre of village activities, is a great blessing and the folk of TMC get great joy from inviting our friends and neighbours, the people of Tarvin, to come in and join us- for as long or as short a time as they wish.
Do drop in to see us. You'll be most welcome!