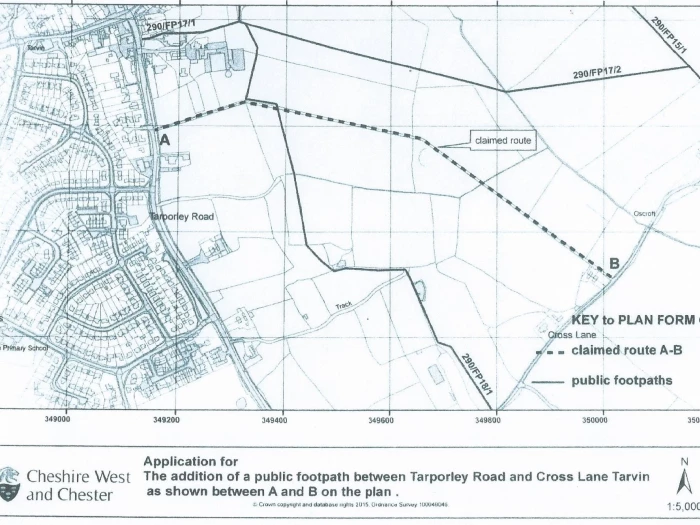 During the Open Forum of the October Parish Council meeting a member of the public asked the Parish Council (PC) to withdraw support for a review currently under way using a consultant appointed by Cheshire West and Chester Council (CWaC).
The review is considering whether the so-called cinder track between Tarporley Road, Tarvin and Cross Lane, Oscroft should be designated a public right of way. (See Tarvinonline article 24th September). The request had been made in 2013, after many members of the public had asked for the status of the path to be formalised. The PC had supported this request and passed it to CWaC to consider. The PC agreed that users of the path should always act responsibly because it crossed a working farm, but did not agree to withdraw its support at such a late stage. The general opinion was that most people who use the path thought it was already a public right of way and acted responsibly when using it.
Ed: Click on the map to enlarge it.