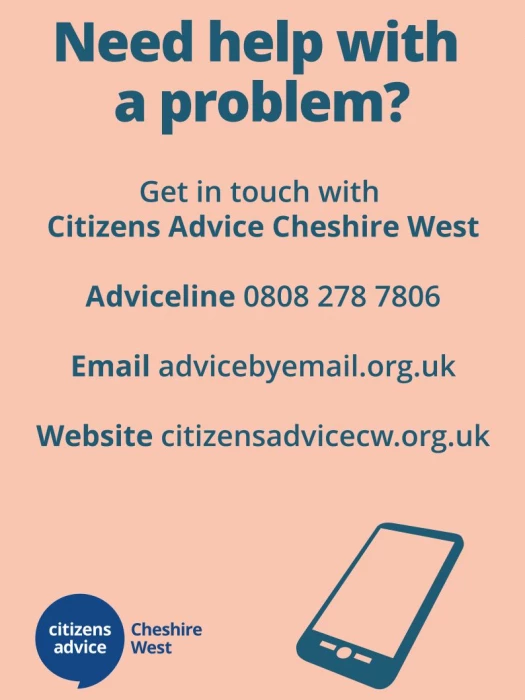 We have been contacted by Citizens Advice Cheshire West to publicise the fact the that although they have closed their offices for face to face services due to the Coronavirus outbreak, they are providing advice through adviceline: 0344 5766 111(local call rate) or 0808 278 7806 (free of charge), by email and webchat both accessible by completing the form on the Citizens Advice website.
Ed: This service could be more important for local residents because of the pandemic. Their website states that
you can check what to do if coronavirus affects your work, benefits or travel.