Saturday's Community Clear Up was a great success!
Volunteers from Tarvin and Oscroft were inspired by the Government backed, 'National Spring Clean' with the aim to spruce up England's high streets, residential and business areas, villages and parks, and in our case the roads and streets in and around Tarvin village and Oscroft.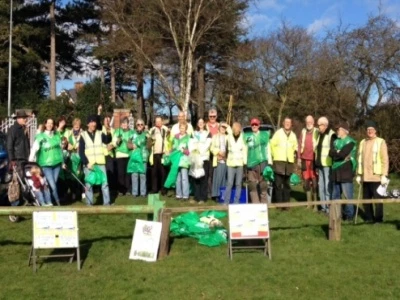 Organised by Parish Councillor Roger Hones on behalf of Tarvin Parish Council, over 25 volunteers, on Sat 21st, set off from Tarvin Rec and spent the next 2-3 hours removing all the litter that has accumulated. Having set out with the intention of picking litter from all the areas identified in our checklist, volunteers armed with litter pickers and green bags managed to clear litter from most areas.
As you can see from our photo (below) taken at the end of the Clear-up we managed to fill over 25 green bags plus collected various items of other rubbish from our hedges and pavements.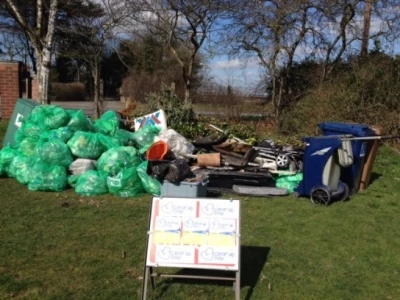 Who would have believed there was so much litter in our village? Let's try and keep it tidy.
In addition to the litter picking, Roger, Ray and Pete trimmed the hedge and re-instated the full width of the pavement on the High street by the Bus-Stop, and Pete also took on the task of re-instating the pavement width outside Tarvin Hall on Hockenhull Lane (below) !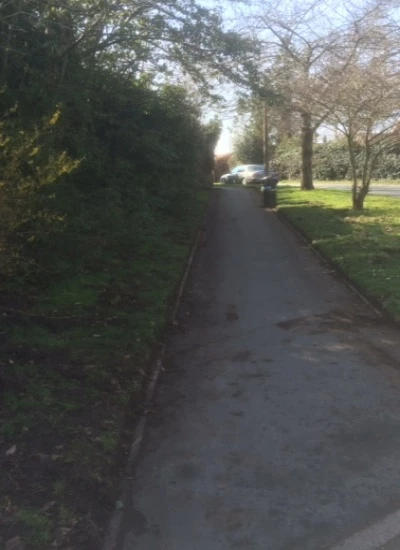 If your road was not picked then hopefully you will be inspired to spend a few hours with your neighbours and remove the offending litter, or join the next Clear-up event!
Well done to Roger for the organisation and to all the volunteers for their valuable help!!