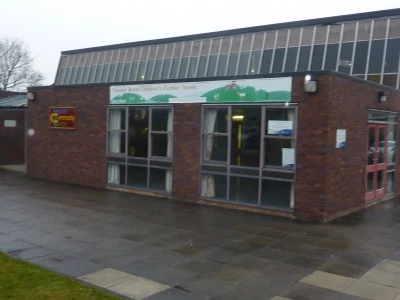 Last week the Executive Committee of Cheshire West and Chester Council approved a proposal to close five of the authority's smaller Children's Centres. This includes the one based in Tarvin Community Centre that serves the rural area around the village and as far south as Farndon and Malpas. The change is part of CW&C's need to save money by concentrating services in larger centres where a multi-discipline approach can be focussed on those families deemed to be in the greatest need.
Those of you familiar with the Community Centre will be aware that the Children's Centre occupies rooms to the left of the entrance. The Centre has three rooms, two are inter-connected with a larger room used for play and therapy. (Those of you with even longer memories may remember this latter room as the old school staff room) Staff of the Children's Centre have access to the kitchen and toilets and sometimes use the Hall/Edna Rose room for their various activities, for which they pay a hire charge to the Community Centre.
Having secured a new 25 year lease last year, the Community Centre should be relatively unaffected by any changes. If all the current Children's Centre activities cease there will be a loss of income of about £2000, but alternative lettings will be actively looked for.
During the consultation period prior to the announcement of the closure, the Committee asked to be kept informed of CW&C's thinking about future use of the offices and were somewhat taken aback when the paper sent to the Executive seemed to indicate that that the Committee had offered to take over the space.
The Community Centre has made no such offer to CW&C. At the moment it has no idea what the Council's plans are and has agreed to seek an urgent meeting with officers as soon as possible. The Committee has looked at a number of potential options, but until this meeting can take place these remain no more than possibilities.
These potential changes are happening at a time when the Community Centre Committee is focused on applying for grants to make changes to the existing space. At the moment, the rear storage room cannot be used to generate income yet it is included in the floor space calculation that determines the annual charge paid to CW&C, currently £25,000+. Getting the balance right between potential future letting income and higher charges is essential if the Community Centre is to remain sustainable in the long term.
The Committee remains very confident in the future of the Community Centre. The Centre is more popular than ever with an increasing number of new customers and users coming through the door. It is in a sound and stable financial position and the Committee has no doubts that it will be able to respond positively to whatever opportunities and challenges might come its way.