By the Community Centre Committee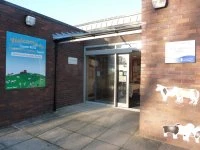 At a recent meeting in Tatton Park, members of the Community Centre Committee met with Cheshire Rural Touring Arts to preview the choices available for the forthcoming autumn programme. The meeting brings together promoters from other villages who form part of the Rural Touring network. Altogether, 32 village halls, community centres and parish rooms are involved.
Sue Hardacre, who looks after the publicity for the Community Centre, said "It is the Community Centre's ambition to become a place of excellence for the arts in rural West Cheshire and our partnership with Cheshire Rural Touring Arts gives us access, at subsidised prices, to a wonderful range of artists across a range of creative disciplines. We could never afford productions of this high quality without their help and expertise."
Rural Touring network
Given the varied size of many village venues, the shows on a Rural Touring network are small and intimate. Many are specially commissioned for the network and feature work by a wonderful collection of talented people. There is a huge reservoir of creative talent in the UK and the Rural Touring Networks, of which the Cheshire section is just one, brings this to the rural public at a fraction of the cost in the commercial theatre.
Membership fee increase
This year the Cheshire Rural Touring Arts have had to impose a £100 membership fee on promoters to make up a shortfall in grant reductions from both The Arts Council and Cheshire West and Chester Council. The Community Centre regret the need for this but feel that it is a small price to pay for the quality of the work they can put on. However, even in the time of significant spending reductions, the support from national and local government to rural arts has remained quite positive.
Varied programme this Autumn
There are Masai warriors and Tibetan monks, musical groups, theatre productions, magic and science shows, children's story telling events and even an Iranian feast.
Choosing the right one for Tarvin is not easy but the Committee hope that, when all the bids are in, there will be a couple of gems available for local residents.
One will certainly be a children's show as the Committee is keen to develop a younger audience.
As for the main performance, that will remain a secret for a while but should be worth waiting for!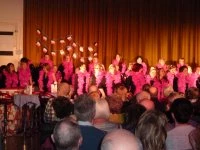 "I hope that people of Tarvin will come along to see wonderful, professional performers on their own doorstep at prices a fraction of those elsewhere" said Sue.
"Whatever we choose, I am sure that we will get the support we need to keep the arts at the heart of the Community Centre's work."
Watch this space!