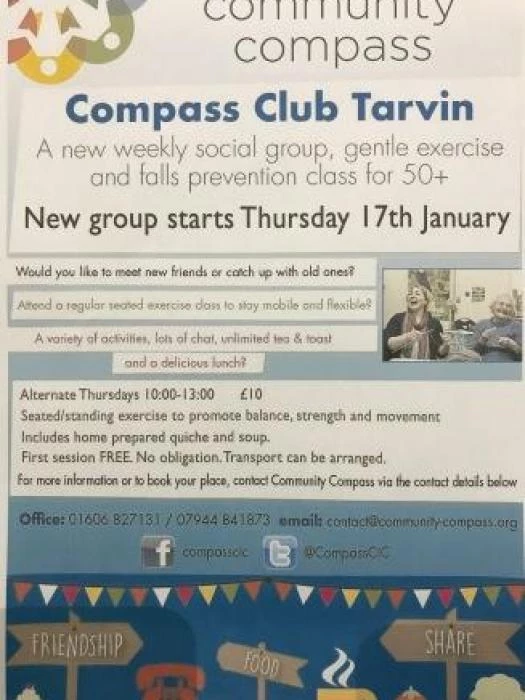 Another wander around the village – and I spotted this hidden gem!
Simone Cobbold & Yvonne Boyle are the co-founders and directors of Community Compass. Both have a wealth of experience working with older people and are passionate about working in the community.
They offer creative new ways for older people to stay social, get active and have fun. Their aim & focus is to encourage and support people to find a way out of loneliness.
As you can see from the poster!! No obligation to attend each session – and transport can be arranged!
The first session took place on 17th January – and as it is a fortnightly group the next one will be on THURSDAY 31ST JANUARY from 10.30 – 1,00 . First session is free and includes a light lunch (subsequent sessions are £10 per session). The exercises concentrate on strength & balance and suitable for a range of abilities.
Each session cost includes homemade soup and a home prepared quiche.
Everyone is welcome, give us a ring if you would like to hear more 07970976407 or just turn up Thursday.