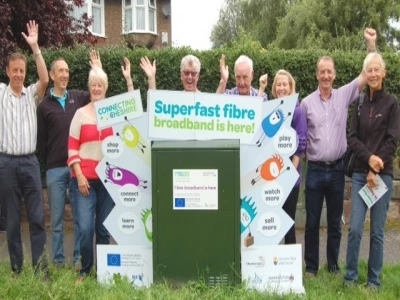 In this month's newsletter from Connecting Cheshire the Phase 2 Roll Out has been announced.
Whilst the majority of villages in Cheshire, Halton and Warrington now benefit from the availability of Superfast Broadband services installed during the initial roll out by Connecting Cheshire and BT, Phase 2 will concentrate on those areas still to receive Superfast Broadband.
The new cabling, the result of a further £6million pound investment over the next 2 years will result in 10,000 homes being connected to the superfast highway.
A new on-line map is now available here showing which areas will get superfast broadband and when.
Connecting Cheshire is also actively seeking additional funding to extend the network beyond its current plans and to increase speeds in the most rural and technically challenging areas.
Download the newsletter here
Ed:"Tarvinonline will be attending the event "Towards 100% Fibre Coverage" in Alderly Park next month and will report in due course."