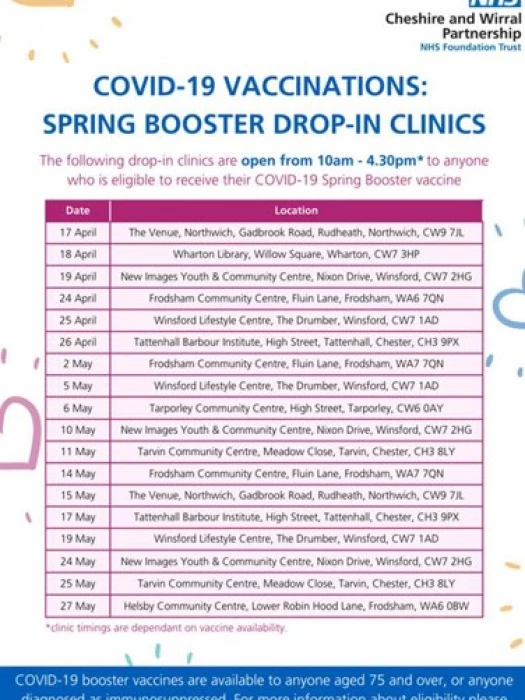 The COVID-19 2023 Spring booster programme has started for those people aged 75 years and older, residents in care homes for older people, and those aged 5 years and over with a weakened immune system. There are , however less bookable appointment centres for the Covid-19 Spring booster vaccine than in previous phases of the programme. 
Cheshire & Wirral Partnership NHS Foundation Trust has, therefore, arranged a number of of local walk-in clinics during April and May in Cheshire West and shown in the attached poster which can be clicked on to enlarge it.
Anyone who is eligible to receive their COVID-19 Spring booster vaccine can do it in the Tarvin Community Centre on the 11 and 25th of May. Drop-clinics will be open from 10:30 am to 4:30 pm.