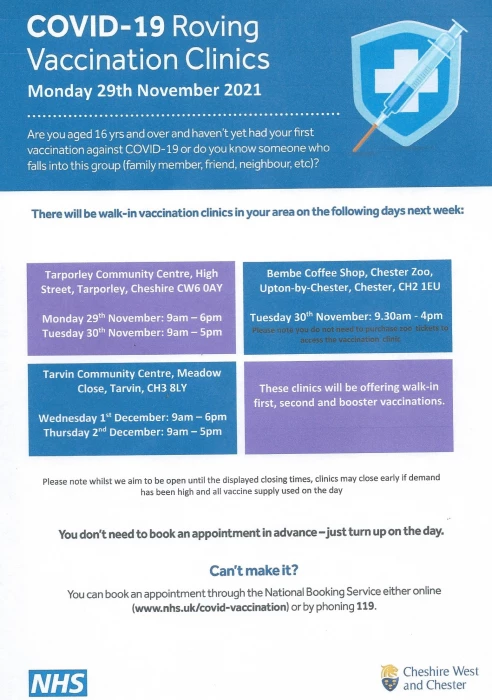 Two more Covid 19 Vaccination Clinics will be held at Tarvin Community Centre 1st and 2nd December at the following times:
Wednesday 1st December 9am to 6pm
Thursday 2nd December 9am to 5pm
Please note that whilst the aim is to be open until the displayed closing times, clinics may close early if demand has been so high that all vaccine supply has been used on the day.
These walk-in clinics differ from those in October and November. The significant difference is that, in addition to first and second vaccinations, these two clinics include booster vaccinations for anyone who is eligible. Even for booster vaccinations you do not need to book an appointment in advance – just turn up on the day between the above times.
Ed: Click on the poster to enlarge it