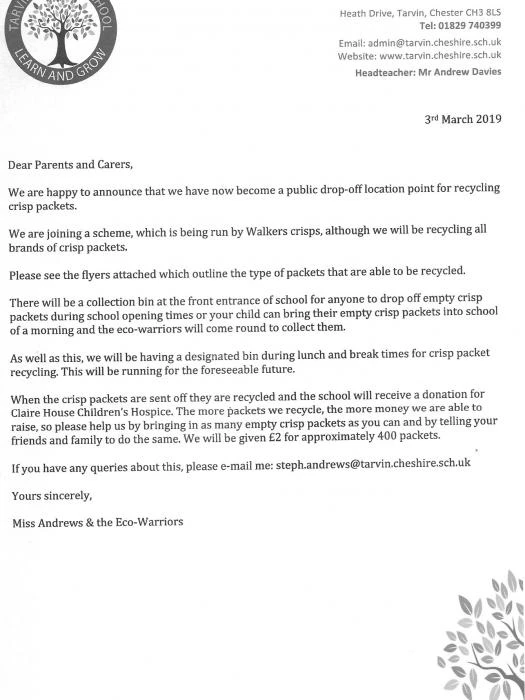 Tarvin primary School are now a public drop-off point for recycling crisp packets which I'm sure those eco-warriors among us have long found a source of frustration. Walkers Crisps came under a great deal of pressure in recent years to do something about the lack of recyclable packaging. they have now set up a recycling partnership with a specialist recycling company and are accepting all brands of crisp packets.
Miss Andrews is heading up the Eco-School activities and has driven this most positive change.
You can take in your crisp packets to Tarvin School from time to time or to save time for the reception staff, hand them to a parent / child at the school.
Ideally, send them in flattened and in a large crisp packet, envelope or paper bag.
Ed: Come on Tarvin Residents -its a win-win situation for the environment and a local charity.