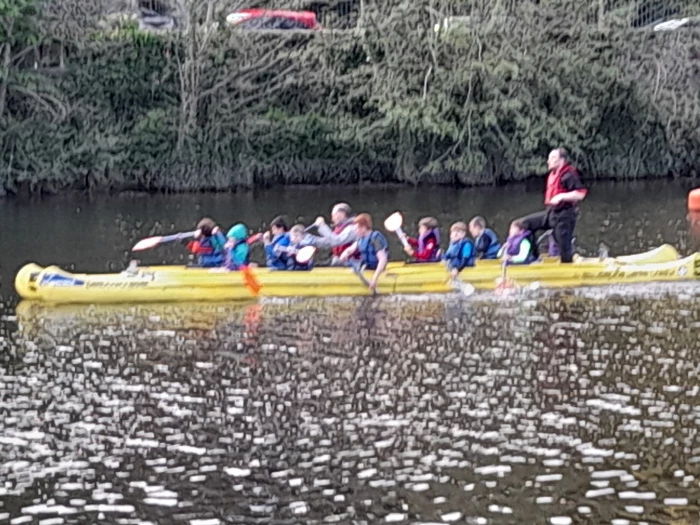 The Cub pack enjoyed an evening paddling on the Dee last Wednesday. The District Scouts have two double canoes known as bell boats based in Chester for use by Cubs and Scouts as well as two Dragon Boats. Each Summer Scouts also have the opportunity to participate in a six week course on kayaking. Instructors from other Scout group kindly lead the sessions as we have still vacancies for paddle sports instructors at the Group. Note the relevant Scout training is provided at no cost to the individual leader.
This week Scouts will do the same activity on the water and then later in the week some of our leaders will be heading over to Forest Camp near Sandiway to joining leaders from around Cheshire for Skills training (covering a whole range of traditional activities like pioneering as well as programme ideas such as how to make a BBQ oven) and training for air rifle shooting and archery,
Ed Click on the photograph to enlarge.