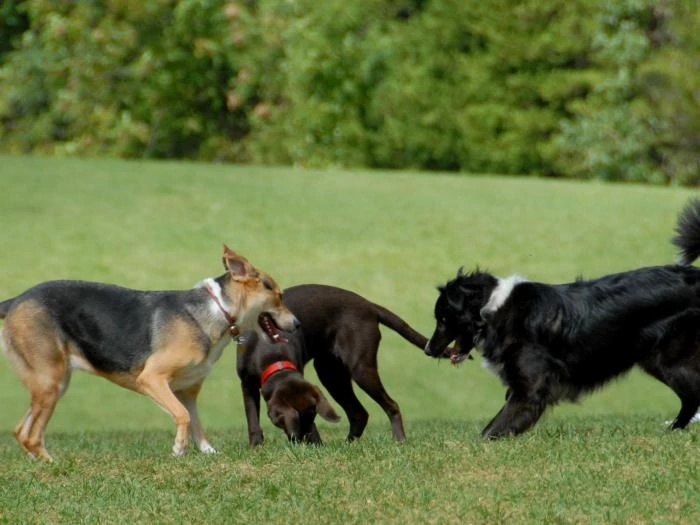 There has recently been an attempted theft of dogs in the Northwich area – 2 men in a white van stopped a lady dog walker and proceeded to ask "unusual" questions relating to the dog. It is believed that this was the preliminary of an attempted dog napping.
Police have also warned pet owners to be vigilant against unusual symbols which my appear on exterior walls or on adjoining roads and pavements. They fear the markings are being used by thieves to target houses with dogs living there, either planning to steal them themselves or guiding others to the home. "We would encourage all dog owners to pay attention to their properties and report any such instances to the police as well as taking extra care when walking their pets as to who is watching them enter their property." Gangs most commonly target trained working dogs, such as labradors, although other popular types such as chihuahuas and pugs also feature highly in the list of breeds most targeted by criminals.
It is thought that as many as 65 dogs are stolen every day across the UK.
Dog owners have been warned that pet theft is on the increase and the surge has been linked to dog fighting in which the animals are used either as participants or bait for bigger dogs.
An RSPCA spokeswoman said: "There is nothing wrong with people being careful if the police are saying this.
"We urge people to get their dogs micro-chipped and be vigilant at all times."
In other doggy news – a dog has recently contracted kennel cough and it is believed to have been contracted in the Little Budworth woods or on the Cheshire Polo field – where many people pay to exercise their dogs.
If your dog is affected with kennel cough, you may notice one or more of the following symptoms:
a strong cough, often with a "honking" sound – this is the most obvious symptom.
runny nose.
sneezing.
lethargy.
loss of appetite.
low fever.
Typically, mild cases of kennel cough are treated with a week or two of rest, but a vet may prescribe antibiotics to prevent a secondary infection and cough medication to ease the symptoms.