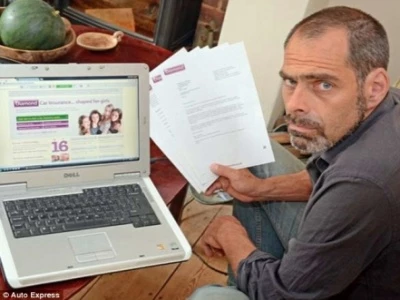 As from today, Monday 8th June, the paper part of the new style driving licence will be scrapped. This shows details of restrictions and penalties and if you need to see them, for instance hiring a car then you need to go online to the DVLA website and use its "viewing your driving licence service."
You may ask why is this an issue especially as you can go online and get the information? Well, if you are hiring a car, the hire companies may want to access that information before allowing you to hire the car, do you think this will work if you have arrived late at night in a strange country with dodgy internet and a queue of customers behind you!
Here are some tips from the Daily Telegraph of what to do to be safe :
Keep and take with you your old printed counterpart, just in case the car hire firm expects to see it and isn't aware of the change.
Before you travel log into the DVLA's site and print off an updated PDF version, including any penalty points.
Before you travel (and withing 72 hours of hiring the car) log into the DVLA website and obtain a "check-code" which the car hire company can use to see your online licence. To get your check code you will need three pieces of information:
1. Your full licence number
2. National Insurance number
3. Your postcode
Note: Only 5 code requests can be made in any 72-hour period.
The car hire company enters the check code along with several of the letters and digits from your licence number, in order to view your whole licence.
It is not known how many car-hire firms know about the change, or go to the length of making the full licence check, no doubt this could become another money making scam similar to the damage waiver insurance they try to charge you!
Ed: "Make sure you are prepared and we would suggest to get your PDF translated into the language of the country you are visiting."
For more info go to the DVLA website by clicking here.