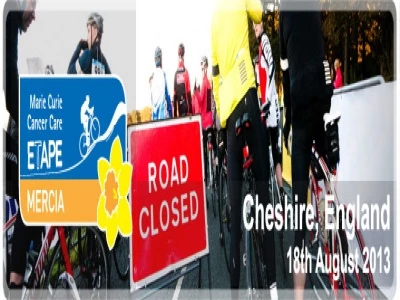 Following the success of British Cycling in 2012 with the Tour De France and the Olympics, Cheshire West and Chester have been given the opportunity to deliver one of four charity road cycle events in 2013 bringing together cycling enthusiasts from all over the UK.
The event is to be on Sunday, 18 August 2013 with the start and finish at Oulton Park.
You can watch this exciting race as it passes through Willington, then Shay Lane, Oscroft and across the A54 to Barrow and Dunham Hill.
This should be a boom to the local tourist Industry as the participants, 2500 riders, will visit and stay in the area over the weekend.
If you are planning to capitalise on the business opportunities that this event provides then we need to know. Send us your plans and have them published on our website.
A route has been created that offers a challenging event, however this will impact on a number of communities. While they have tried to create exit routes for residents and businesses to continue daily life, some disruption will be unavoidable. All A roads in the Borough and most B roads will remain open. Latest info from CWaC here
For more information regarding the race visit www.talkingwestcheshire.org/ETAPE
A further update will be published showing the detailed local routes nearer the event.
If you want to know more about cycling in Cheshire click here