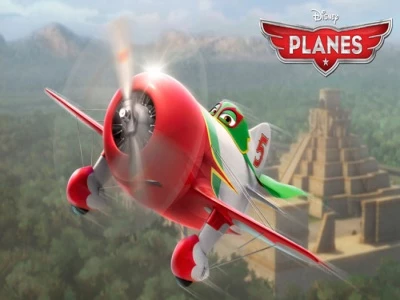 Friday October 25th at 6.00pm

This is a Disney production, a 3D computer animated comedy adventure about a little crop-dusting plane called Dusty who dreams of competing as a high-flying air racer.
But Dusty is not exactly built for racing--and he happens to be afraid of heights. So he gets help to qualify to take on the defending champ of the race circuit. Dusty's courage is put to the ultimate test as he aims to reach heights he never dreamed possible, giving a spellbound world the inspiration to soar.!
It is the first of a planned trilogy.
It was released in August 2013 and has a running time of 92 minutes.
Tickets are £2.50 for children under 12 and £4.00 for adults. They are available on the door and from the Post Office. Refreshments are available for both children and adults.