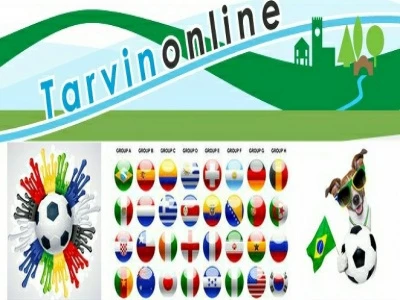 The World Cup has finally concluded the Group stages of the competition with a number of well known names having already flown home.
Today's Fantasy League table shows all those knocked out in red, download here
Top of the Fantasy points table are Holland, followed by Columbia, France, Brazil, Germany and Argentina.
At the bottom are Cameroon, Honduras, Iran and Australia, and will not add to their points score as they are all out of the World Cup.
So we now move to the knock-out stage with some very interesting games starting Saturday:
Colombia v Uruguay

With Uruguay about half-way in the Fantasy League and with Suarez having "bitten off more than he could chew" and now suspended, does Uruguay have anyone else to score the goals, and can Columbia win and score goals against them to take over the top spot?
Brazil v Chile
Home team and favourites Brazil have a hard game against another South American team in Chile, and all the pressure from the home fans, can they do it?
Keep up-to-date with Tarvinonline Fantasy World Cup, and watch every game live at The Red Lion