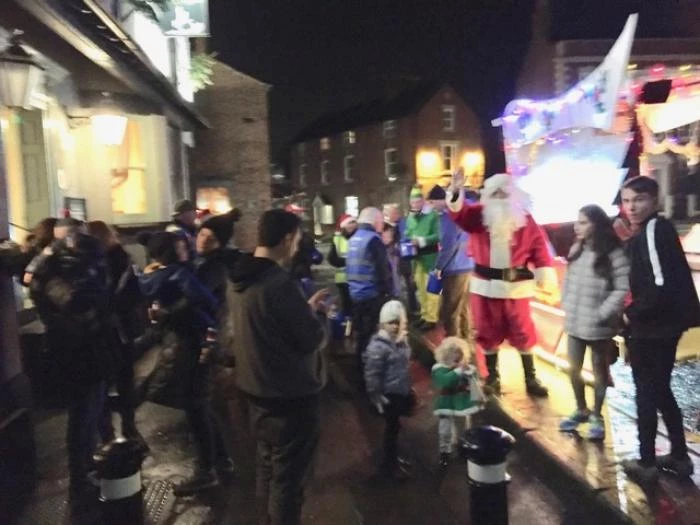 Father Christmas will be visiting Tarvin next week with Tarporley Rotary Club on Tuesday 11th and Wednesday 12th December. We will be starting at The George and Dragon at 5.30 on both nights and will be covering Saxon Heath and South Tarvin on Tuesday and North Tarvin on Wednesday.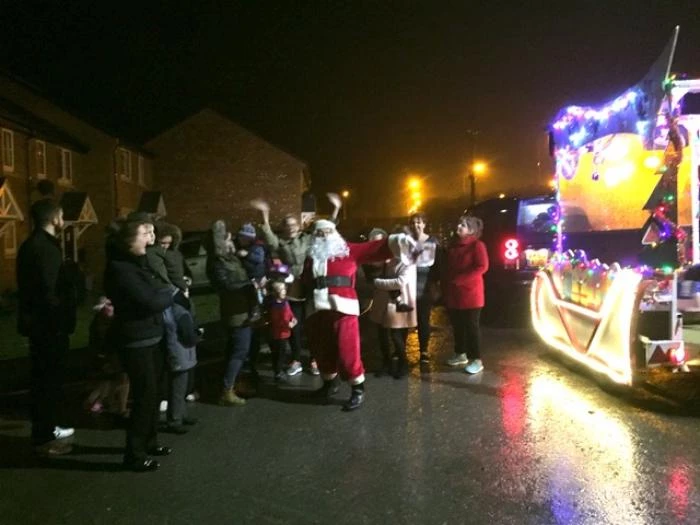 Last year, Tarporley Rotary Club Christmas float raised over £4,000 from Tarvin and local villages for charities. £500 was given to local Tarvin charities including Tarvin Scouts and Cubs, Tarvin Brownies and Tarvin Pre-School.
Other local charities supported by Rotary include Tarvin War Memorial Hospital, Claire House, Hope House, the Railway Children and the Neuromuscular Centre as well as national charities such as MacMillan Nurses.
Tarporley Rotary Club also organises non fund raising activities such as conducting mock interviews for year 11 students at Tarporley High School to give them valuable experience to prepare them for real-life interviews.
Rotary is a non-political, non-religious worldwide organisation of 1.2 million members, open to men and women. Tarporley Rotary meets each week at Willington Hall. If you would like to help on the night or wish to hear more about Rotary, please contact Mike Lloyd, friendsofficer@tarporleyrotary.org.uk. www.facebook.com/TarporleyRotary, www.tarporleyrotary.org.uk, https://twitter.com/TarporleyRotary