In the George V Recreation Field all is quiet.
On the tennis courts not a shout of "out", "deuce" or "new balls, please" just peace and quiet and an anticipation of what is to follow.
Next door the bowling green is glistening in the early morning sun, reluctantly the grass is poking its head above the surface seeking the light as shadows recede, all around is a buzz of what is to come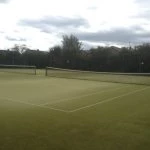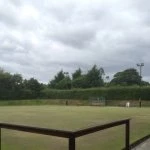 Its Finals Day at Tarvin Tennis Club and Tarvin Crown Green Bowling Club!!
Sunday 8th September kicks off with the finals of Tarvin Tennis Club's annual tournament starting at 1.00 pm and will go on throughout the afternoon. 'All are welcome to come along and watch and we hope you will be surprised at the standard of the play' said Chairman Rob Millar. 'Tarvin's own Andy Murray aka Peter Nosworthy will be trying to win his twelfth Club singles event!'
Refreshments will be available and we look forward to seeing as many people as possible.
For more information about Tarvin Tennis Club visit theirwebsite
At 2.00pm Tarvin Crown Green Bowling Club holds its Finals Day
Spectators are welcome. Come and see the newly promoted winners of Division 3 of the Norley and District Evening Bowling League in action
The Club is always looking for new members so if you think you would like to give it a try come along to see what it's all about and maybe arrange to come up and have a go.