itravelsmart is offering the chance to apply for free travel on the Merseyrail network on Sunday 29 June.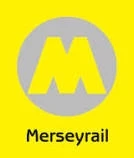 To apply for free travel on Sunday 29 June on the Merseyrail network (Northern & Wirral lines only) for up to 4 people – adults or children please email: sally.buttifant@cheshirewestandchester.gov.uk
giving your name, email address and start and end station for your journey.
The deadline for applications is 12noon on Friday 20 June.

Terms and conditions are available on Your West Cheshire website.