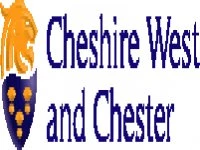 Your Cheshire West has reported that Cheshire West and Chester Council has taken another major step in its transformation of service delivery to residents throughout the Borough.
The authority's Executive has given unanimous backing to the formation of a joint venture company to provide customer and integrated workplace management services.
A partnership with UK business service giants Cofely, will involve the transfer of 304 CWAC employees to the new company, including customer services and admin staff, cleaners and buildings maintenance workers.
As with the authority's four other companies, operating in the leisure, care, schools and back office services sectors, the new venture is intended to cut costs, improve services – and eventually plough profits into council coffers to help fund frontline services.
Councillor Lynn Riley, Executive Member, Localities told members that the Council had acquired a partner that would work with the council to transform services around the needs of its customers.
"Cofely has committed to retaining the council's Contact Centre in Cheshire West and Chester to investing £3.1m in new IT systems to boost productivity, improve the customer experience and transactions with customers."
The company had also pledged to support the Council's wider social commitments including the creation of a new community interest company with partners to address issues like worklessness and energy poverty.
During the life of the contract a minimum of 65 two-year apprenticeships will be provided and funding for 20 local graduate placements. Additionally 100 hours of work experience will be available annually.
But Opposition leader Councillor Samantha Dixon warned that the Executive needed to consider its decision with 'its eyes wide open'. With 49% of the new company, the council would be a lesser partner to a private sector organisation whose principle aim would be to make a profit for its shareholders.
"The scope of the services that are included in this represent the councils front door and whilst some of the risks are shared around this process, the reputational risk is ours entirely" she said.