Enjoying watching wild birds in your garden is always a joy. Do you know which birds you're looking at? Would you like even more of them to visit you?

You need to come along to Tarvin Gardening Society on Tuesday 15th September at Tarvin Community Centre, starting at 8.00pm for a talk about 'Garden Birds' from Roger Nutter
Can you tell a dunnock from a sparrow? Is your garden visited by more than just blue tits and great tits? Are you able to tell the difference between a chaffinch and a greenfinch? How about a goldfinch? Seen a thrush lately? Can you name the birds in these photos!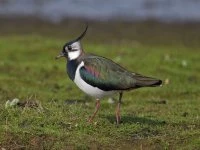 Do all of these birds visit YOUR garden? If they don't (or if you don't know!) then Roger Nutter is just the man to help out. A keen member of the Chester branch of the RSPB, he is well-known for his talks to many local groups and is very keen to help people to attract and enjoy the wonderful range of birds that live in our area. He's just the man to show us how to make our gardens even more attractive to a greater variety of birds – without the cost of the bird feed breaking the bank?
We can look forward to a fascinating talk!